BUY YOUR TICKET TODAY – SEE YOU in march 2024
MCO MediaTech Festival 
March

20-21,

2024
Experience the largest and most unique MediaTech Festival in Denmark, showcasing the latest trends in media, technology, communication, and production
Be a part of MCO MediaTech Festival, a two-day conference that offers a dynamic blend of inspiration, knowledge-sharing, discussions, and networking opportunities, all set in the state-of-the-art venue, G.A.S.A. Our festival showcases the latest advancements in communication, marketing, media production, and transformative technologies.
At the MCO MediaTech Festival, we strongly believe in the power of connection and collaboration. We aim to inspire you to push boundaries, leverage the transformative potential of the digital age, and actively shape the future of these industries.
Join the community: Join the vibrant and inclusive community at the MCO MediaTech Festival, where digital frontrunners, entrepreneurs, educators, and visionaries converge. Forge connections, exchange ideas, and explore partnerships to shape your career or business.
Experience the powerful impact of future trends and the digital age on transforming media. Discover opportunities at the intersection of technology, communication, and creativity. Enter a world where groundbreaking trends shape how we connect, engage, and create.
Be at the forefront of innovation and collaboration in the digital era. Join us at the MCO MediaTech Festival to shape the future of media and technology together.
:: MCO MediaTech Festival 2024 ::
three good reasons why you should attend
EXPLORE
Explore future trends and innovations with digital frontrunners.
NETWORK
Network with visionary leaders and entrepreneurs driving the industry.
impact
Gain hands-on experience tackling real challenges and creating solutions.
MCO MediaTech Festival 2023
PROGRAM & SPEAKERS
The MCO MediaTech Festival 2023 took place on May 31st – June 1st. The festival brought together a diverse group of participants and speakers from around the world for two days filled with exciting insights, innovative ideas, and valuable networking opportunities. Under the theme "Everything is Connected," the festival emphasized the importance of managing platforms, users, and data within the media, advertising, and tech industries.
:: MCO MediaTech Festival 2023 ::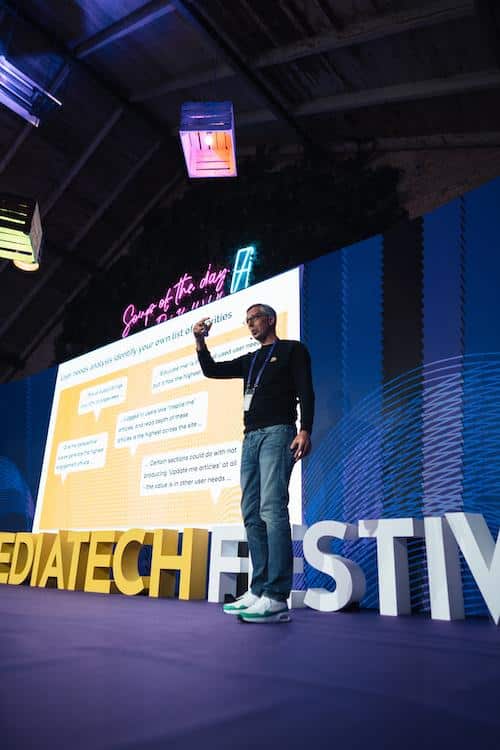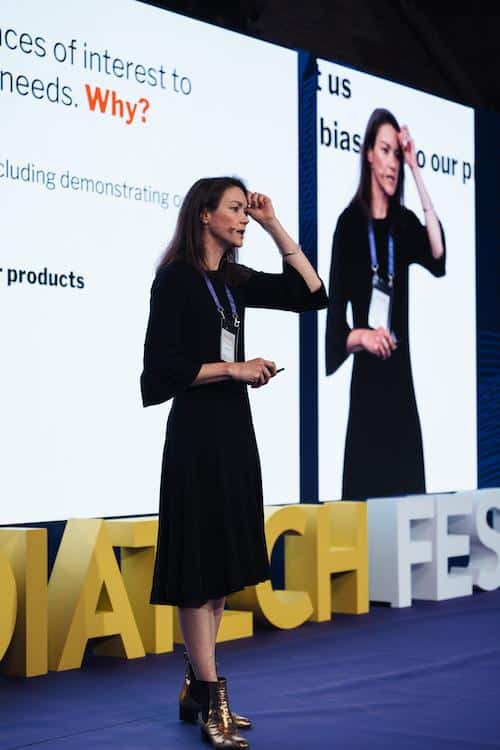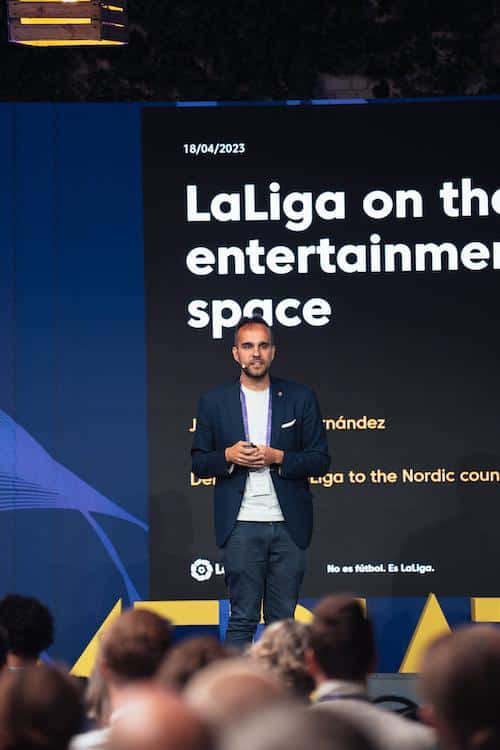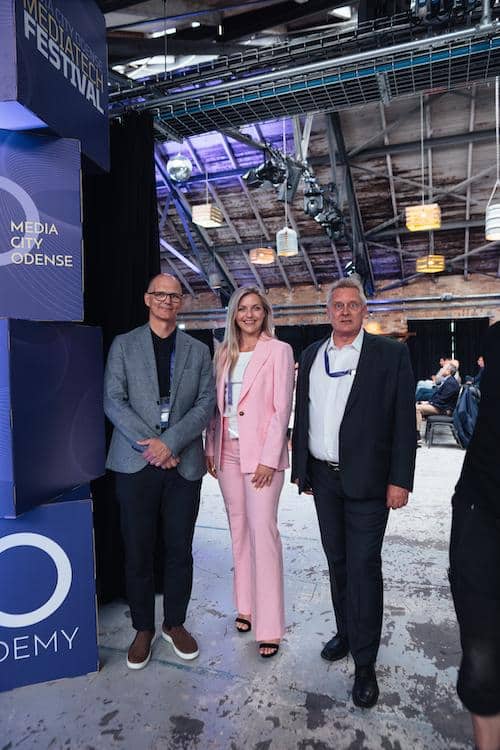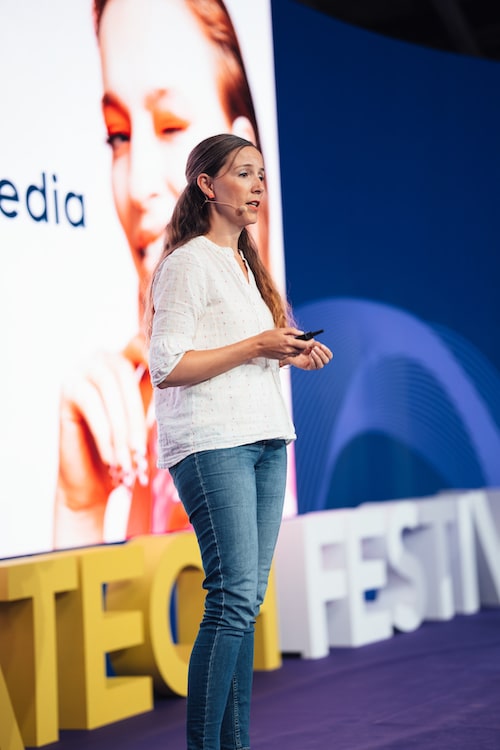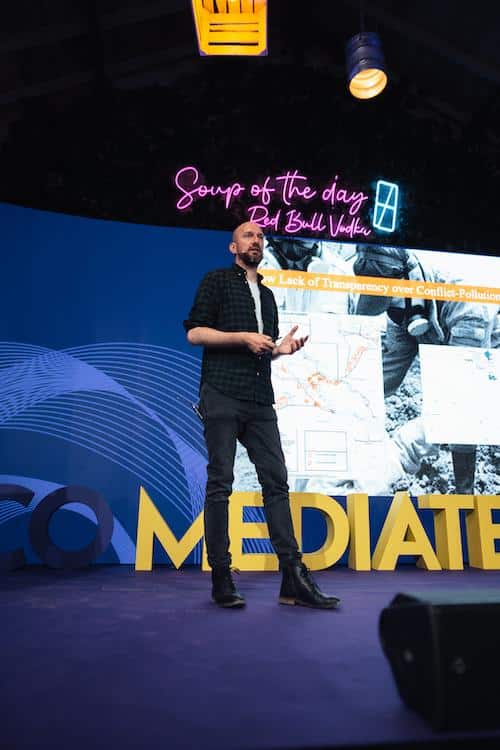 At the MCO MediaTech Festival 2023, it was possible to buy tickets for special, exclusive workshops with speakers from the top shelf. All our workshops were held around the city of Odense, and it was a great way to teach hands-on skills and expand your professional network across industries and companies. If we sparked a light of interest in you, please keep an eye out for MCO MediaTech Festival 2024 for new special, exclusive workshops.
MCO MediaTech Festival
WHAT PEOPLE SAID ABOUT THE FESTIVAL 
"It's a brilliant event – one of the best in the calendar."
Morwen Williams, Director UK Operations, BBC News
"Jeg er fyldt op med en masse nye input, inspiration, ideer og viden – og jeg glæder mig allerede til næste år!"
Line Gordon, Advokat & associeret partner hos AGENDA Advokater 
"This conference is by far the best event I have ever attended. The speakers are awe inspiring".
Adam Leah, Creative Director at nxtedition (LinkedIn post)
"Smart people, timely conversations, fun venue, and Odense is the perfect backdrop. MCO is well worth your time."t imponeret."
Emily Gologoski, Head of research & SVP, charter
ALL YOU NEED TO KNOW
PRACTICAL INFORMATION
We have collected all practical information about transport, parking, hotels and much more right here.
If there is something we have forgotten, please write to us at info@mediacityodense.dk
JOIN THE PARTY
BECOME A SPONSOR
Become an active player at the MCO MediaTech Festival in 2024 with a tailored sponsorship deal. The festival gives your company a unique opportunity to achieve maximum exposure for your brand targeted at a qualified audience.
As a sponsor at MCO MediaTech Festival your company will get:
Visibility in the Odense business community and the national as well as the international media landscape

New leads and potential customers as well as networking opportunities in the media industry



In addition, you support:
The creation of a new festival that celebrates innovation in tech and media

The cluster collaboration in Media City Odense, which develops the industry, celebrates collaboration and brands the city
Contact our external sponsor manager Marianne Zander Lindegaard, phone number: +45 28 96 41 96, email: mz@innovazion.dk
We are proud that our festival is supported by our founders


PROGRAM FOR MCO MEDIATECH FESTIVAL
PROGRAM WEDNESDAY
Theme: Democratisation
08:30-09:30 AM: Registration & Coffee
Media City Odense opens the doors to DOK5000 at 08.30. 
– Registration 
– Coffee and networking 
09:30-09:45 AM: Welcome to Media City Odense MediaTech Festival (Opening Speech)
MAIN STAGE
Opening Speech: Why Connect & Innovate? Welcome to the summit with CEO of Media City Odense Anne Dyrehauge & Mayor in the City of Odense, Peter Rahbæk Juel. 
09:45-10:30 AM: Keynote by Naja Nielsen, Digital Director, BBC News. Personal Public Service – the digital strategy of BBC News
MAIN STAGE
Naja will talk about BBC News digital strategy in Britain and across the world. Their plan is steeped in deep public service values around trust, transparency, and impartiality. Core elements are to showcase their local, national and global expertise, to deliver a valued daily habit through personalisation and to invest in product and experimentation.
10.30-11:15 AM: Interview on stage with Rikke Bekker, JFM, Carsten Topholt, TV 2 Danmark, Esben Seerup, TV 2 FYN, Peter Bro, SDU, Petter-Ole Jacobsen, Vizrt - Why do we need a Danish mediatech cluster? From media to mediatech.
MAIN STAGE
Interview on stage with:
Carsten Topholt, CFO at TV 2 Danmark A/S
Rikke Bekker, Editor in Chief, Fyns Amts Avis, JFM
Esben Seerup, CEO at TV 2 FYN
Peter Bro, Professor, Ph.D. & Head of center of Journalism, University of Southern Denmark, SDU
Lessons from Media City Bergen: Why Media Clusters Make Everybody Stronger. Petter-Ole Jacobsen, Head of Innovation, Vizrt 
11:15-12:00 AM: Keynote by Mark Little, CEO at Kinzen - How to fight disinformation?
MAIN STAGE
Mark Little will share his journey from award-winning journalist to successful digital media entrepreneur on the global stage, creating Storyful, working at Twitter and his passion to prevent disinformation. He will also talk about the work Kinzen does to stop disinformation, why the problem is challenging to solve, and how this affects the future of news.
12:00-1:00 PM: LUNch & networking
Lounge area with food, bar and great atmosphere. 
1:00-1:30 PM: Keynote by John Murphy, Creative Director, BBC Sport. Tokyo to Beijing in 2 Green boxes
MAIN STAGE
How BBC Sport utilised virtual studio design and technology to create presentation environments for the Tokyo Summer Olympics and Beijing Winter Olympics. How it aided the whole virtual production being presented from green screen studios at Media City UK, Salford, England and the challenges creating it during the Covid pandemic.
1:30-2:15 PM: Panel discussion with Jannick Blaksmark, Head of Social and Creative, Kræftens Bekæmpelse & Brian Pabst, Digital redaktør, Faglige Seniorer og SeniorNews. Everyone can publish - how? // Unlikely media success.
MAIN STAGE
Can you succeed, as a media, if you are a union, a company or an organization? A big yes – if you watch this session. Danish Seniors have more the 150.000 subscribers on their newsletter – and they read it. The Danish Cancer Society have more than 300.000 active followers on facebook alone. Both cases act like they are a media – but how have they done it? Meet Jannick Blaksmark, Head of Social and Creative, Kræftens Bekæmpelse and Brian Pabst, Digital redaktør, Faglige Seniorer og SeniorNews.
12:30-1:15 PM: Fast Track To The Funniest and Most Interesting Examples of Media Started by Organisations and Companies. By Lasse Charley Pedersen, Willmore
THEATER STAGE
Is the time of traditional media over? All over – and all the time, organizations and companies bypass the traditional medias, and just start their own. In this fast track, Lasse Charley Pedersen, creative director of Willmore, give you the wildest, smartest and most revolutionizing new medias.
1:15-1:30 PM: short break
1:30-2:00 PM: The TV 2 Fyn Story - Story Centric workflow BY Jonas Mattsson, TV 2 FYN
THEATER STAGE
From a loose idea to a fully functional and integrated newsroom system where the possibilities are endless. The biggest change in the history of TV2 Fyn started out as nothing more than a sketch on a slide in power point, where we bought in on an idea without even seeing anything operational. This is our journey from a traditional silo based newsroom system to story centric workflow.
2:00-2:45 PM: Coffee & networking
2:45-3:30 PM: panel discussion and interview with Viggo Lepoutre Ravn, Editor in Chief, JP Lokal and Jan Schouby, Editor in Chief, Århus Stiftstidende. The fight for local news in Denmark
MAIN STAGE
This past year the fight to reach local readers have intensified in Denmark. Jysk Fynske Medier and JP/Politikens Hus have each launched new initiatives to gain the same territory. In this session Editor in Chief of JP Lokal Viggo Lepoutre Ravn and Editor in Chief of Aarhus Stiftstidende Jan Schouby will give a presentation on each of their initiatives followed by a discussion moderated by Lasse Charley Pedersen from Willmore.
3.30-4.15 PM: Keynote by klas granström, editor in chief and publisher, expressen -The Digital Affair - How Expressen Works With Hybrid Business Reach, Digital Subscriptions and TV.
MAIN STAGE
Expressen from Sweden is one of the world's first traditional print media to embrace digital development. The transformation from traditional newspaper to television station, even as an affiliate for CNN. All this with great success both financially and in terms of publishing.
4:15-5:00 PM: KEYNOTe by Morwen Williams, Director of UK Operations, BBC News - Diversity in MediaTech
MAIN STAGE
Morwen Williams will join this years Festival and touch upon subjects like Innovation and technology change at BBC,  and try to answer the question: where are BBC now, and where do they want to go in the future? Moreover, Morwen is also very interested in how more women get involved in the media tech business.
5:00-? PM: DRINKS & networking
2:45-3:30 PM: Constructive and engaging journalism By Ulrik Haagerup, CEO Constructive Institute & Gerd Maria May, Founder of Room of Solutions
THEATER STAGE
Do you know your audience? – what they find interesting – and what they want your help to understand? 
In this session you will learn how the constructive and engaging approach will make your journalism more relevant and usefull to your audience. 
Ulrik Haagerup is director at Constructive Institute, he will give you a look into the findings from research and practical work with the constructive journalism on his mission to change the news business in a more constructive direction.
Gerd Maria May is founder of the mediaconsultancy, Room of Solutions. She will show you how her STEP-model can be used to engage your audience in solutions-journalism. She will focus on good examples on  climate-journalism.
3:30-4:00 PM: How to involve media users by listening systematically. BY Peter Skov Kragh Halling, CEO, HEARKEN EUROPE and Nanna Holst, Editor, TV 2 Lorry
THEATER STAGE
Hearken Europe is a world leader in listening technology, and TV2 Lorry is a public broadcaster in the Copenhagen area, who have taken the Hearken technology and practice to new levels. In this session, TV2 Lorry and Hearken Europe will present key take-aways from the first year of listening on the popular TV2 Lorry series "SPØRG OS (ASK US)".
4:00-4:30 PM: Everyone can start and become a media by Jesper Skeel, founder & ceo, Willmore & Peter Ernstved, Editor & journalist, Olfi
THEATER STAGE
There is a revolution coming. It is very small but it changing the ways of medias. Niche medias have great success these years. Jesper Skeel, have helped many of them becoming a success, first as director at Altinget, today from the company Willmore. In this talk with Editor, Peter Ernstved, from OLFI (an independent newssite covering Danish defense and security politics) to uncover, how you create a success from nothing.
4:30-? PM: Tech stack event with drinks and networking. Share your strategy on digital distribution. Hosted by Teknologiens Mediehus
THEATER STAGE
"Share your strategy on digital distribution" – Tech stack event with networking with focus on newsletter innovation and strategies. The workshop is hosted by Teknologiens Mediehus
As a result of the digitalisation of the media market, the newsletter has become one of the most important tools for many publishers to distribute news. Although the technique in its basic form is quite simple, there are many different methodological approaches that we would like to invite you to discuss with us in this workshop hosted by Teknologiens Mediehus.
Mette Rosendahl, CDO, will begin with an introduction to how Teknologiens Mediehus works with personalized newsletters, after which a discussion will be opened on topics such as:
– How do you track performance and set benchmarks?
– What set of tools do you use in your work with newsletters?
– Less is more – how many newsletters can you send to the same user?
– Newsletters vs marketing – where does the line go?
– How do you engage users from the newsletter and deeper into your content?
PROGRAM FOR MCO MEDIATECH FESTIVAL
PROGRAM THURSDAY
Theme: AI & CONTENT ON DEMAND
08:30-09:30 AM: Registration & Coffee
Day 2 – Doors opens at 08.30 
– Registration 
– Coffee and Networking 
09:30-10:30 AM: KEYNOTE By Lars Tvede, Chief investment Officer at Atlas Global Macro, & Claus Brix, CEO at Supertrends AG. A Look Into The Crystal Ball: The Next Big Supertrends
MAIN STAGE 
Topic: A Look Into The Crystal Ball: The Next Big Supertrends
The world will belong to those, who can say what will happen. That is the whole idea of Supertrends: are you able to – with enough data, the right algorithms and the best brain – to say what will happen in one month, three months or years from now? Listen and learn when Lars Tvede, Chief investment Officer at Atlas Global Macro, & Claus Brix, CEO at Supertrends AG give you A Look Into The Crystal Ball: The Next Big Supertrends.
10:30-10:45 AM: SHORT break
10:45-11:30 AM: Embracing the future with AI in the newsroom - 3 cases BY Claes Holger de Vreese, DDC, Jens Kaas Benner, Alexandra Instituttet & Kasper Lindskow, EB
MAIN STAGE
AI is already present in the newsroom. In this session we will get close to some of the things there are already there, and some coming in the near future.
Participants:
Claes Holger de Vreese, Professor University of Amsterdam & Director DDC, University of Southern Denmark,  SDU,
Jens Kaas Benner, Head of AI & Data Analytics, Alexandra Instituttet
Kasper Lindskow, Ph.d., Head of Research and Innovation, Ekstra Bladet
11.30-12:00 PM: keynote by Henrik Teisbæk, Co-Founder & CEO, Veo. How to film 1 million football matches. The story of Veo
MAIN STAGE
VEO is a startup success story! It started with a simple problem; what to do, when you cannot watch you kids football game – the answer is VEO. CEO Henrik Teisbæk tells this story as a example of what great tech ideas can lead to. It all start with a challenge,  a needs and a problem from the real world.
12:00-12:30 PM: Keynote by Andreas Marckmann Andreassen, editor in chief, markedsføring- 9 Ethical Principles In Automation (Robot Journalism) - The Eco System
MAIN STAGE
Robots write news, research stories, personalize news feeds, and much more. But as we integrate automation in the newsrooms, our journalistic ethics are at risk.
Andreas Marckmann Andreassen will present his 9 principles for safeguarding ethical standards in automated newsrooms. How do we ensure transparency, avoid bias, or secure checks and balances in the system? How do we take responsibility when technology inevitably fails?
 The presentation is based on Andreas Marckmann Andreassen's research as fellow at the University of Southern Denmark, building on 70+ interviews with media professionals, scholars and technologists – from New York Times and Stanford to Schibstedr the BBC.
10:45-11:45 aM: What does the young female tech talents want? Q&A with "IT Landsholdet", panel discussion with Rahul Yadav, TV 2 Danmark & Mette Reinholt Mortensen, Hesehuse
THEATER STAGE
Participants:
Julie Jensen, IT Landsholdet
Sofie Madsen, IT Landsholdet
Rahul Yadav, Chief Technology & Digital Officer, TV 2 Danmark
Mette Reinholt Mortensen, COO, Hesehuse
Kim-Yen Nguyen, Moderator
11:45-12:30 PM: Building with NDI - Connected everywhere. By PETTER-OLE JACOBSEN, HEAD OF INNOVATION, VIZRT
THEATER STAGE
NDI® is certainly one of the biggest technological breakthroughs in modern transmission technology. NDI® harnesses the power of Software, Computers, and Networks to make video creation and sharing accessible and fun for millions, helping fuel the software defined visual storytelling revolution. NDI makes video a standard part of every computer network, from common IT implementations to mobile environments and has changed the picture- giving everyone access to easy-to-use, high-quality video using the equipment they have today.
12:30-1:15 PM: Lunch & networking
1:15-2.00 PM: keynote BY Yusuf Omar, Co-founder of SEEN. The future of storytelling
MAIN STAGE
Have you seen the future of storytelling? Yusuf Omar is building one of the world's fastest growing media startups. Learn how they reach millions of young people everyday. And see where the future is going. You ain't Seen nothing yet!
2:00-2:15 PM: break
2:15-3:00 PM: KEYNOTE by Fadi Radi, Head of Creatives, Al Arabiyah -TV Graphics of Tomorrow
MAIN STAGE
As the world leader in VR and AR, Al Arabiya's graphics department under the leadership of Fadi Radi has long since shown how far one can go in visualizing elections and news stories. Fadi Radi is an experienced speaker, so come and experience his review of innovative graphic solutions for TV and web, in a world where only the imagination sets the limits.
3:00-3:30 PM: Keynote BY Bjørn Myreze, CEO and Founder, Myreze - The future of broadcast.
MAIN STAGE
Myreze were the first company in the world to use Unreal Engine to connect the real world with the virtual world. Björn will be talking about their pioneer days and where they think the future of virtual production will go.
2:00-2:30 PM: 5000 hours of remote production during the pandemic by Adde Granberg, CTO, SVT
THEATER STAGE
Listen and learn from when SVT in Sweden went from 0-5000 hours of remote production from 12 control rooms to two control rooms controlling 14 studios, challenges and possibilities in a efficient set up, and how Adde Granberg sees the future in media production.
2:30-3:00 PM: FAST TRACK: THE METAVERSE VS. THE MEDIA BY SOFIE HVITVED, COPENHAGEN INSTITUTE FOR FUTURES STUDIES.
THEATER STAGE
Someday we will all live in the metaverse – or so they say… In this Fast Trach, Sofie Hvitved from, Institute from Future Studies, will show the newest examples from the metaverse – so we all can learn what is real, what is comimg and whats not…
3:00-3:30 PM: Balanced computing for live distributed production BY Laurent Petit, SVP Products & Solutions at EVS
THEATER STAGE
Connectivity has allowed a whole new way of thinking about live production. Balanced computing is about optimizing where resources are distributed taking into account bandwidth, latency or resilience requirements. As a use case of that, we will also see how Artificial Intelligence can be introduced in live production thanks to this Balanced computing approach.
3:30-4:00 PM: Coffee & networking
4:00-4:30 PM: keynote by Keld Reinicke, Media Advisor, KERE Media - Streaming Wars
MAIN STAGE
This is the time of streaming wars. The Giants are battling at great cost. But why and what will happen? Keld Renicke will take us through, what's happening, who will, maybe, win. And what that will that mean?
4:30-5:30 PM: Pitch event - hosted by Future Media Hubs
MAIN STAGE
Meet the 5 selected startups at this years pitching event at MCO MediaTech Festival.
Congratulations to Geneea, Trollrensics, AdHash, MediaCatch and Questpass. See the pitch event hosted by Future Media Hubs on the main stage. The jury consist of Morten Andersen, Thomas Visti Jensen and Louise Brandstrup Zastrow.
4:00-4:30 PM: Building a house for 24/7 streaming on Twitch BY Eirik Solheim, Project Manager, Norwegian Broadcast Corporation
THEATER STAGE
NRK Beta, which is led by Eirik Solheim, has in all the years the group has existed raised the limits of what was thought possible. They were the ones who invented the concept of slow-TV, with, for example, many hours of transmission from a train journey through Norway. Through technology, they challenge journalism, for experiences for viewers that were not thought possible.
4:30-5:30 PM: Developing media services in a serverless world by Anders Nilsson, Senior Solutions Architect, AWS
THEATER STAGE
Developing media services in a serverless world
In today's world, things change instantly, the stillness of the present can quickly be turned into news, and there is an ever-increasing demand for content, entertainment, and updates.
How do you cope with this and manage to build and architect media services in such an environment?
How do you design and code solutions that can cope with the speed of change, and the demand for reliability, availability, and security but still are agile and manageable?
Welcome to a session on best practices and possibilities of building media services for a cloud-based and serverless world using techniques and solutions provided by Amazon Web Services.
5:30-? PM: Drinks & networking
PROGRAM FOR MCO MEDIATECH FESTIVAL
PROGRAM FRIDAY
Theme: the tech giants
08:30-09:30 AM: Registration & Coffee
Day 3 – Doors opens at 08.30
– Registration
– Coffee and Networking 
09:30-10:15 AM: KEYNOTE by Lars Silberbauer, Global Head of Brand, marketing and digital, The Olympics (IOC)
MAIN STAGE
Topic: Digital transformation 
10:15-10:30 AM: SHORT break
10:30-11:15 AM: KEYNOTE by Dimitra Letsa, News & Publishers Strategic Partnerships, Nordics, Google. What's next for Google and their partnerships with media
MAIN STAGE
Topic to be announced
11:15-12:00 AM: KEYNOTE BY Rasmus Høgdall, CREATIVE STRATEGIST - Denmark and Norway, META. The Metaverse, whats is it and where to find it
12:00-1.00 PM: LUNCH & NETWORKing
1:00-2.00 PM: Panel discussion about DSA & DMA with Astrid haug, CEO, Astrid Haug Bureau, and Thomas Lue Lytzen, Director of Ad Sales & Tech, Ekstra Bladet.
2:00-3:00 PM: Media and the Tech Giants in a New Era - panel discussion with Google, JP/Politikens Hus, Danske Medier and more.
MAIN STAGE
Participants:
Google: Christine Sørensen, Nordic Lead – Government Affairs and Public Policy, Google
Danske Medier: Christina Blaagaard, CEO, Teknologiens Mediehus & formand for Danske Medier
JP/Politikens Hus: Stig K. Ørskov, CEO
EU: Christel Schaldemose, Member of the European Parliament, Social Democrats
3:00-? PM: Danish "fredagsbar". Drinks & networking. Goodbye & see you next year.
PROGRAM FOR MCO MEDIATECH FESTIVAL
Have a look at the program from the MediaTech Festival 2022 right here. We cannot wait to present this years program – stay tuned! 
Praktiske informationeR
Den 31. maj - 1. juni 2023, kl. 08.00-18.00
MCO MediaTech Festival foregår i DOK5000, Havnegade 20, Odense C, 5000.
Indgang fra Helsingborggade.
Tilmelding:
Du kan tilmelde dig MCO MediaTech Festival lige her.
Festivalen er bygget op af to spor, som du kan vælge mellem alt efter din interesse, erfaring og behov. Du vil inden festivalen modtage en mail med information omkring det endelige program og et link, hvor du finder alle oplysninger til festivalen.
Særligt omkring corona:
Festivalen gennemføres efter myndighedernes anvisninger. Skulle der kommer yderligere restriktioner, som vil betyde, at festivalen ikke kan gennemføres, vil du få deltagergebyret refunderet.
Forplejning:
Festivalen byder på gratis kaffe, te og vand. Mad og øvrige drikkevarer kan tilkøbes i loungeområdet.
Overnatning i Odense:
Du har flere forskellige muligheder for at overnatte helt tæt på DOK5000 under festivalsafviklingen.
HOTEL ODEON: 
HOTEL KNUDSENS GAARD: 
Spisesteder i Odense - MCO anbefaler: 
Skal I ud at nyde en god bid mad en af aftenerne i Odense, så anbefaler Media City Odense følgende spisesteder:
Storms Pakhus
Odenses svar på Street Food - Et stenkast fra DOK5000. Her kan du gå på opdagelse blandt mange spændende madboder og barer. Du kan se mere her.
Kok & Vin er en autentisk bistro, der med masser af passion, begejstring og kærlighed serverer velsmagende retter i stemningsfulde omgivelser midt i centrum. Du kan se mere

her

.
Restaurant No. 61 er centralt beliggende i Odense, hvor der serveres mad med afsæt i det sydfranske samt klassiske bistroretter.Du kan se mere

her

.
Café Skt. Gertrud er en hyggelig cafe midt i Odense centrum, der er inspireret af den franske Café-Brasserie kultur.Du kan se mere

her

. 

Madklubben er en restaurant med fremragende mad til fornuftige penge midt i Odense Centrum. Du kan se mere

her

. 

Umashi er en japansk restaurant med fantastisk sushi midt i Odense centrum. Du kan se mere

her

. 

Wokshop er autentisk thaimad, hvor du kan drømme dig væk for en stund med det Thailandske Køkken. Du kan se mere

her

.
Find vej til MCO MediaTech Festival i Dok5000:
MCO MediaTech Festival ligger få kilometer fra Odense C. Den nøjagtige adresse er Havnegade 20, Odense C, 5000. Du kan bruge Odense Rundt, som kan hjælpe dig med at finde lige præcis din nemmeste vej til DOK5000.
Kommer du langvejs fra er bedste mulighed at flyve til Danmarks hovedstad, København. Her er der direkte tog fra Københavns Lufthavn til Odense Banegård. Rejsetiden er ca. 1 time og 11 minutter med InterCityLyn. Du bestiller din togrejse her.
Fra Odense Banegård er der få minutter til Odense Havn, hvor festivalen finder sted. Der er mulighed for at gå eller tage bus direkte fra banegården med FynBus til Havnepladsen (Odense Kommune). Du finder bustiderne her.
Parkering af bil:
Kommer du i bil til DOK5000, har du mulighed for at parkere ved Parkering Tværkajen eller Tolderlundersvej og Windelsvej, der ligger et stenkast fra DOK5000. Vær dog opmærksom på eventuelle skiltninger, som kan forekomme og eventuelle private parkeringsområder. 
Cykelparkering:
Hvis du kommer cyklende til DOK5000, kan du parkere din cykel omkring DOK5000.
OBS: Henstilling af cykler på cykelparkeringen er på eget ansvar.
Fotografer ved festivalen:
Der går fotografer rundt under festivalen, som tager officielle billeder for MCO MediaTech Festival. Billederne kan blive brugt i markedsføringsøjemed. Hvis der bliver brugt et billede af dig, som du ikke bryder dig om, kan du til enhver tid anmode om, at det bliver slettet. Ved spørgsmål kontakt info@mediacityodense.dk
Er du fra pressen og vil i kontakt med os?:
Kontakt os på info@mediacityodense.dk eller på telefon 30 10 03 85.
Fandt du ikke svar på dit spørgsmål? Skriv til os! info@mediacityodense.dk
HOTEL & RESTAURANTS IN ODENSE
When you visit Odense, you have several options for finding a hotel. MCO recommend the following hotels, and some with special festival discount. We recommend you book as soon as possible as a big concert is sceduled the weekend following MCO MediaTech Festival.
Hotel Knudsens Gaard
Pastoral idyll and beautiful surroundings are what defines your stay in the outer part of the city. The hotel offers you beautiful rooms, green surroundings outside and a top-class restaurant.
Save 20% of the daily price by using the campaign code "MCO". The booking must be completed on the webpage www.knudsensgaard.dk, click "Book" and in right top corner type "MCO" to get the discount.
HOTEL ODEON
Hotel Odeon is an oasis of life and city vibes in the cozy H.C. Anderson district in the city center. A location with easy access to shopping, attractions, and restaurants – and not far away from the congress and cultural center ODEON and the popular new museum of H.C. Anderson.
Get 15% discount at Hotel Odeon and Hotel Odense with the campaign code "MTF23" when you book your room at www.hotelodeon.dk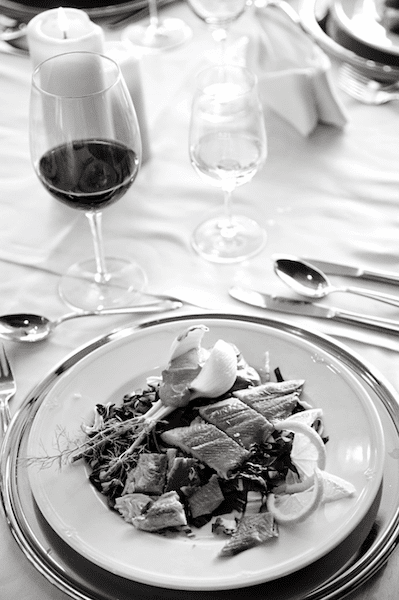 Warm and lively atmosphere, good service, and a tasteful dinner is all something you can find in the city of Odense.
We recommend the following restaurants if you wish to end your day with a pleasant gastronomic experience.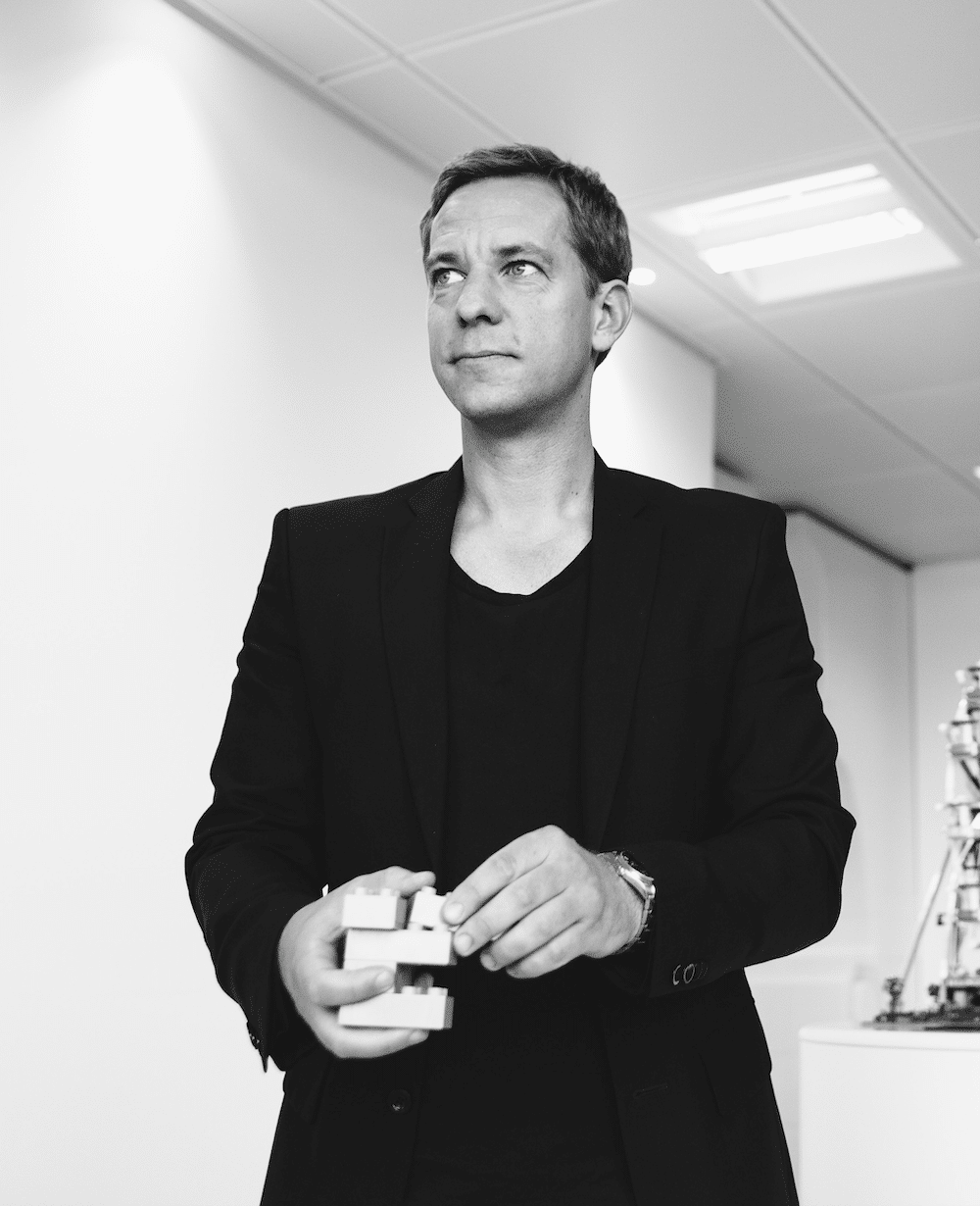 Lars Silberbauer
Global Head of Marketing, Brand & Digital, International Olympic Committee
Ny Keynote speaker:
Lars Silberbauer, Global Head of Marketing, Brand & Digital,

International Olympic Committee

Vi kan med stor glæde præsentere Lars Silberbauer som keynote speaker ved MediaTech Festival. Lars Silberbauer er Global Head of Marketing, Brand & Digital hos International Olympic Committee – IOC. Lars Silberbauer leder udviklingen af det olympiske brand på tværs af alle marketingdiscipliner og digitale platforme frem mod De Olympiske Lege i Beijing 2022 og videre frem. 

Lars Silberbauer bærer uden sidestykke rundt på et af landets skarpeste hoveder inden for digital marketing, og dét har succesfuldt sat sit præg på flere globale brands verden over. Herunder Lego og MTV Digital Studios. Lars Silberbauer vil gøre os klogere på den digitale succes, og fører os gennem sine principper om transformation og forandring. 

Derudover har I mulighed for at få endnu mere inspiration og viden fra Lars Silberbauer til vores helt unikke workshop ''Rebrand your brand'', der afholdes på festivalens sidste dag, fredag den 3. juni. Her vil Lars Silberbauer gå mere i dybden om den digitale og brandmæssige udvikling – en rejse i, hvordan virksomheder og brands re-skaber sig selv i en digital virkelighed. Læs mere om workshoppen her, hvor du også kan tilmelde dig. 
VÆRT OG MODERATOR VED MCO MEDIATECH FESTIVAL 
Troels Mylenberg
Vi kan med stor glæde præsentere Troels Mylenberg som vært og moderator ved MediaTech Festival, der er journalist og nyhedsvært ved TV 2 Danmark.
Troels Mylenberg er journalist og nyhedsvært ved TV 2 Danmark, som er den danske tv-kanal, der drives af public service-tv-stationen TV 2 Danmark. Troels har en bred erfaring som vært og stor indsigt i mediernes samarbejde på Fyn. Han har før sin tid ved TV 2 Danmark været udviklingsdirektør og ansvarshavende chefredaktør hos Jysk Fynske Medier. Derudover har han tidligere været leder af journalistuddannelsen på Syddansk Universitet (SDU) samt været politisk reporter og redaktør på blandt andet Berlingske og Weekendavisen. Troels Mylenberg er ligeledes forfatter til flere bøger om politik og om journalistik.
Mød Troels Mylenberg til MediaTech Festivalen. Du køber din billet lige her: https://www.mediacityodense.dk/mediatech-festival/
Ny Keynote speaker: mark Little, CEO, KInzen
''How to fight disinformation'' er emnet, som CEO fra Kinzen, Mark Little, vil snakke om på årets MediaTech Festival 2022.
Kinzen som er en irsk-baseret start-up, arbejder med at beskytte samfundet mod truslen om disinformation. Disinformation er mere end bare de skøre og forkerte ting, som familie og venner deler online. Desinformation har til hensigt at reducere niveauet af tillid til alt, hvad vi ser på internettet. I dag sker dén måde, som vi opretter, deler og forbruger information på i et hidsigt tempo og i et hidtil uset omfang. Med den konstante udvikling af sociale medier bliver folk hele tiden bombarderet med indhold, og uden en udpeget gatekeeper bliver forbrugerne udnyttet og overvældet - og det er her, at disinformation starter.
I Keynoten vil Mark Little give publikum et indblik ind i hvordan disinformation kan forhindres,  hvordan Kinzen arbejder med at stoppe disinformation og hvorfor problemet er udfordrende at løse.
Mød Mark Little på hovedscenen onsdag 1. juni (dag 1) på MCO MediaTech Festival. 
Ny Keynote speaker: Yusuf Omar , Co-Founder of Hashtag Our Stories.
Vi kan med stor glæde præsentere Yusuf Omar som keynote speaker ved MediaTech Festival.
Yusuf Omar er en multi-prisvindende journalist og medstifter af Hashtag Our Stories, en TEDx-taler og tidligere CNN Senior Social Media Reporter på Snapchat. Tidligere mobilredaktør for Hindustan Times i Indien, her autoriserede han 750 journalister til at fortælle historier med telefonerne. Han har været udenrigskorrespondent med kun sin telefon siden 2010 og dækkede den syriske borgerkrig. Hos Hashtag Our Stories styrker han mobile videofortællingsfællesskaber rundt omkring i verden.
Derudover har du også mulighed for at blive inspireret af Yusuf Omar på den unikke workshop "Ready to find your Mojo? That's Mobile Journalism!'' . Vær med i fællesskabet med over 20.000 mennesker, som Hashtag Our Stories (HOS) har trænet i 140 lande. Du vil lære, hvordan du fortæller innovative historier for det unge publikum kun ved at bruge din telefon.
Workshoppen tager således udgangspunkt i alt lige fra filmning og redigering til at tjene penge på indhold på sociale medier. Der vil blive fokuseret på fortælleværktøjer, ikke regler!
Workshoppen starter klokken 09.30 og varer ca. 2,5 time. Skriv til info@mediacityodense.dk for mere information.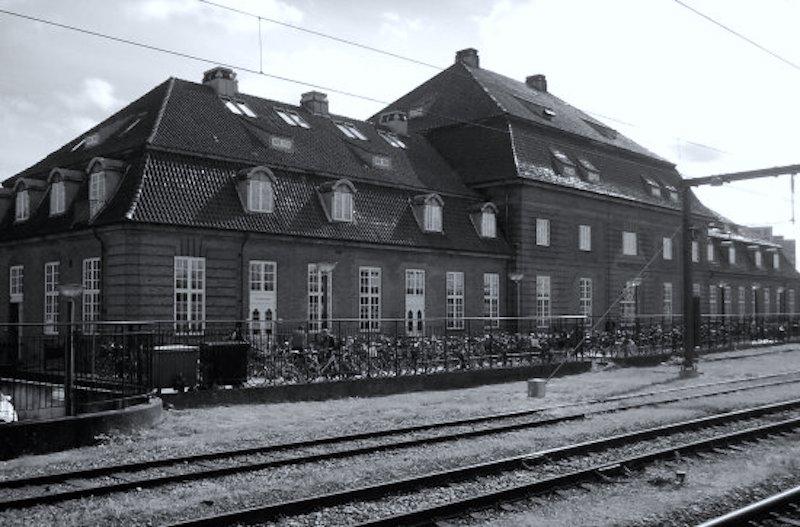 ALBANI FONDEN STØTTER MEDIATECH FESTIVALEN 
Odense, 11. maj 2022
Anne Dyrehauge var forbi Anarkist for at modtage en donation fra Albani Fonden til MCO MediaTech Festival 2022 🚀
 
Media City Odenseer stolte over, at Albani Fonden støtter MediaTech Festival 2022, der afholdes den 1.-3. juni i DOK5000 i Odense.
''Vi er enormt glade for støtten fra Albani Fonden. Den giver os mulighed for at udvikle MediaTech festivalen både i størrelse og kvalitet, så vi kan skabe et fantastisk samlingspunkt og blive klogere på de medieteknologier og trends, der former det fremtidige medielandsskab," siger Anne Dyrehauge, direktør i Media City Odense. 
Odense er et hotspot for medier og iværksætteri og med MediaTech Festivalen diskuterer vi fremtiden indenfor medier og tech. Festivalen giver en fantastisk mulighed for at dele erfaringer og diskutere den teknologiske fremtid, netværke med eksisterende og nye forbindelser og dykke ned i nye trends indenfor de overordnede festivaltemaer: Demokratisering, AI & automatisering samt content on demand.
Ny Keynote speaker: FaDi Radi, Director of Creative, Al Arabiya News Channel
Odense, 29. april 2022
Vi kan med stor glæde præsentere Fadi Radi som keynote speaker ved MediaTech Festival.
Fadi Radi er Director of Creative ved Al Arabiya News Channel, der er en international arabisk tv-nyhedskanal, og rangeret som den bedste nyhedskanal på tværs af mange lande i regionen med base i Dubai. Fadi Radi er en prisvindende kreativ direktør med fokus på typografi og branding. Hans baggrund omfatter mere end 20 års praktisk erfaring i at lede strategiske virksomhedsinitativer og flagskibstransformationsprogrammer med fokus på at bygge state of the art og implementere nye kreative ideer og teknologier.
VI HAR SØRGET FOR, AT DU KAN SOVE GODT OM NATTEN.
Odense, 16. marts 2022
Skal du overnatte til festivalen? Vi har sørget for de bedste hoteller i Odense til gode priser, så du har mulighed for at overnatte helt tæt på Dok5000 under festivalsafviklingen.
Med en billet til MediaTech Festival kan du overnatte i Odense til en fantastisk pris på Hotel Odion og Hotel Knudsens Gaard til nogle meget attaktive priser  Alt du skal gøre er booke dig ind på et af ovenstående hoteller, der står beskrevet nedenfor.
HOTEL ODEON
Hotel Odeon er en oase i det pulserende hyggelige H.C. Andersen Kvarter, tæt på shopping, seværdigheder, restauranter – og blot et stenkast fra kongres- og kulturhuset ODEON samt det store, helt nye museum H.C. Andersens Hus.
Du får 15% på dagsprisen ved at bruge kampagnekoden "MCO MediaTech Festival". Gå ind på www.hotelodeon.dk og vælg  "Book nu". Efter du har indtastet dine oplysninger kan kampagnekoden indtastes i feltet "Kampagnekode", og derefter søge på ledige værelser med aftalepris.
HOTEL KNUDSENS GAARD
Et ophold i idylliske og hyggelige omgivelser i den ydre del af Odense. Hotellet emmer af historie, og byder ikke blot på smukke værelser, men også en restaurant i absolut topklasse.
Du får 20% på dagsprisen, når du booker pr. telefon (63 11 43 11) eller på mail info@knudsensgaard.dk
Ny Keynote speaker:
Morwen Williams

,

Head of UK Operations, BBC News.

Odense, 02. marts 2022

Vi kan med stor glæde præsentere Morwen Williams som keynote speaker ved MediaTech Festival, der er Head of UK Operations ved BBC News.

Morwen Williams leverer digital transformation, førende forandring og teknologiske fremskridt indenfor broadcasting såvel som at lede alle britiske studier for BBC News.

Morwen har en baggrund indenfor nyheder, større logistiske planlægninger, multi-platform-udsendelser af særlige begivenheder, hvor hendes interesse især er på digital levering, IP-udsendelser, mobiljournalistisk og droner. Ydermere er hun interesseret i, hvordan vi får flere kvinder involveret i medieteknologibranchen.

Mød Morwen Williams på hovedscenen onsdag (dag 1) ved MediaTech Festivalen.
Media city odenses stiftere støtter op om mediatech festival
Odense, 23. februar 2022
Media City Odense er stiftet af Syddansk Universitet, TV 2 Danmark, TV 2 Fyn, Odense Kommune og Jysk Fynske Medier, der ligeledes er hovedpartnere på MediaTech Festival og dermed er med til at skabe Danmarks største og vigtigste MediaTech Festival indenfor Demokratisering, AI & automatisering samt Content on demand. De har en vigtig rolle, der er med til at sætte Odense på mediekortet.
"Festivalen bliver allerførste gang i Danmark, at folk fra medie- og tech-branchen direkte kan møde både hinanden – og de skarpeste hoveder inden for journalistik, indhold og tech lige nu. Det har vi alle brug for, så vi bliver klogere på de medieteknologier og trends, der former det fremtidige medielandskab. Vores ambition er at skabe spændende dage og et mødested med de nyeste opdagelser, de bedste praksisser og de spændende muligheder, som ny teknologi hele tiden giver os for at komme ud til brugerne med vores indhold," siger direktør for TV 2 Fyn, Esben Seerup, der ligeledes er bestyrelsesformand i Media City Odense.
Rabat til stiftere og medlemmer af Media City Odense 
Virksomhederne bag Media City Odense – TV 2 Danmark, Jysk Fynske Medier, Syddansk Universitet og TV 2 Fyn – har allerede sikret gratis adgang til festivalen for alle deres medarbejdere. Er det dig? Så husk at brug rabatkoden, der er tilsendt jeres virksomhed, når du melder dig til. OBS: Tryk på den orange tekst 'Indløs rabatkode', tast rabatkoden ind og tryk 'indløs' – så opdateres siden med priser til 0 kr.
Øvrige medlemmer af Media City Odense har desuden mulighed for at købe adgang til festivalen til en unik MCO-medlems-pris. Det er muligt at købe endagsbilletter til festivalens tre dage eller partoutbilletter, der giver adgang til hele festivalen. Alt I skal gøre er at tilgå billetsalget via vores hjemmeside, hvor der på billetsalget tydligt vil fremgå billettens pris for MCO-medlemmer.
Ny Keynote speaker: Naja Nielsen, Digital Director BBC News
Odense, 23. februar 2022
Vi kan med stor glæde præsentere Naja Nielsen som keynote speaker ved MediaTech Festival.
Naja Nielsen er Digital Director ved BBC News, hvor hun administrerer BBC News' digitale og sociale strategi samt det redaktionelle output på tværs af BBC News' hjemmeside, apps og sociale medie samt andre tredjepartsplatforme. Sammen med ledende kolleger i andre BBC-afdelinger overvåger hun udviklingen af ​​BBCs nyhedsprodukter og forholdet til eksterne partnere.
Naja Nielsen har tidligere været chefredaktør hos Orb Media i Washington D.C. Før det havde hun en lang karriere i DR, hvor hun arbejdede som reporter, programleder, redaktør, nyhedschef og vicedirektør for nyhedsdirektøren.
Mød Naja Nielsen på hovedscenen onsdag (dag 1) ved MediaTech Festivalen.
albani fonden støtter MCo MediaTech Festival 2022
Odense, 10. februar 2022
MediaTech Festival, der for første gang afholdes i 2022 i Odense, har modtaget 200.000 kr. i støtte fra Albani Fonden, som dermed er med til at skabe Danmarks første og største MediaTech Festival.
''Vi er enormt stolte af, at Albani Fonden støtter op om vores festival. Sammen med sponsoratet fra Odense Kommune og opbakningen fra Media City Odenses stiftere har vi allerede nu et solidt fundament til at skabe en fremragende festival med høj kvalitet, der kan cementere Odense som Danmarks hotspot for medieteknologi," siger Anne Dyrehauge, direktør i medieklyngen Media City Odense, der arrangerer festivalen. 
MCO MediaTech Festival er én ud af i alt 78 modtagere, som Albani Fonden har valgt af støtte ud fra et ansøgerfelt på 1173.
Ny Keynote speaker: Angelos Frangopoulos, Chief Executive officer, GB News Limited.
Odense, 31. januar 2022
Vi kan med stor glæde præsentere Angelos Frangopoulos som keynote speaker ved MediaTech Festival.
Angelos Frangopoulos er administrerende direktør for GB News, der er Londons nye 24-timers nyheds- og opinionskanal, der blev lanceret i juni 2021. Kanalen konkurrerer med de nuværende britiske kanaler Sky News og BBC News.
Angelos Frangopoulos har en lang mediekarriere bag sig, hvorfor han også har været en stærk stemme i de australske medier som administrerende redaktør for Sky News og administrerende direktør for dets moderselskab Australian News Channel.
Angelos Frangopoulos taler på hovedscenen onsdag (dag 1) ved MediaTech Festival.