Medlemmer hos Media City Odense.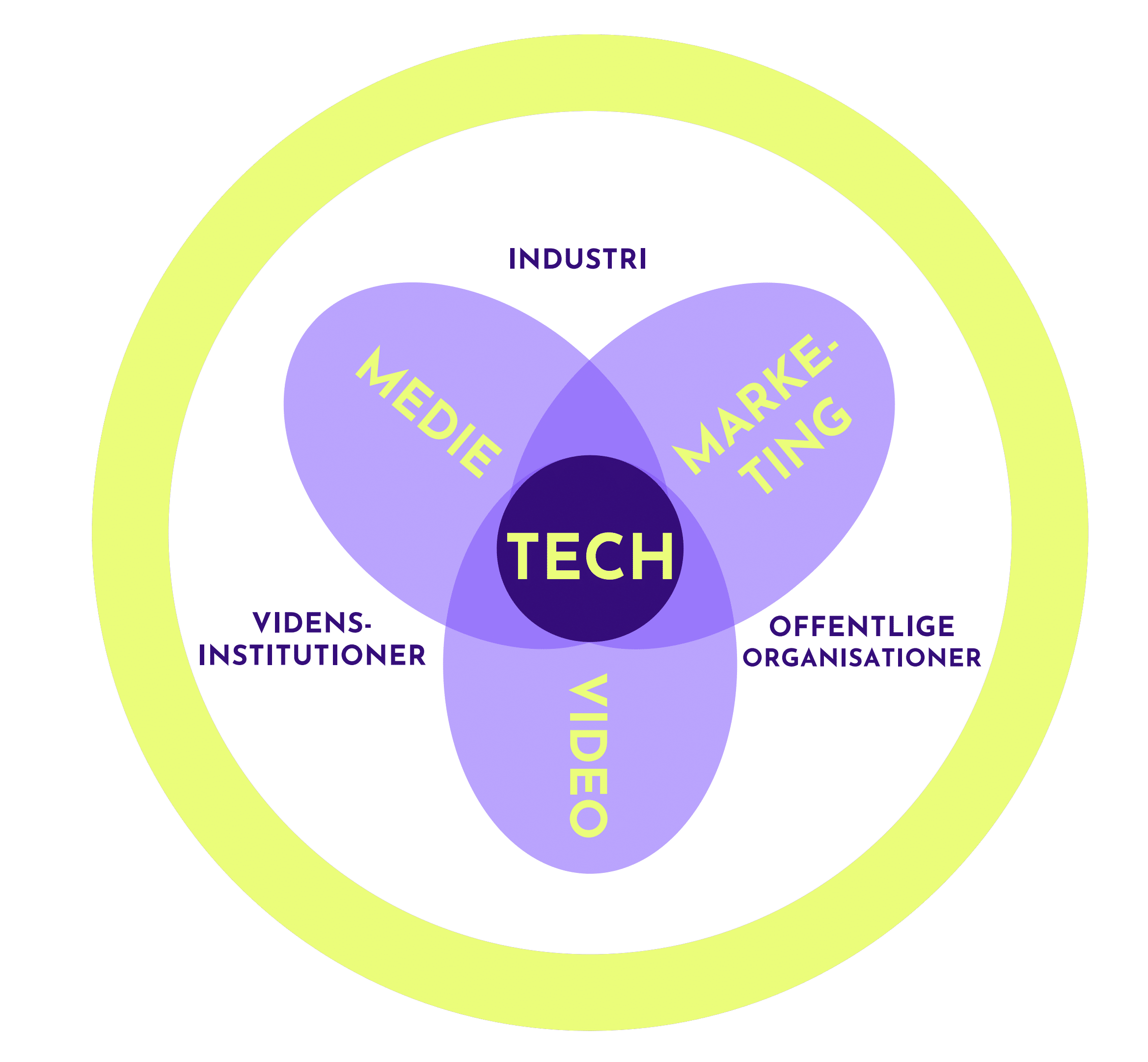 Who are we for?
Media City Odense collaborates across industry, knowledge institutions, and the public sector. Together we can do more than we can apart, and we believe that development prosper at the intersections between journalism, content, communication/marketing, and technology. That is why we embrace media and media tech industry in a broad sense.
Be a part of Media City Odense
Collaboration is our most important tool in the fight to attract talent and resources to the region and the industry, as well as to continuously launch business-critical development projects. Collaboration creates innovation, and innovation creates positive change. We can do more together than individually. The whole is greater than the sum of its parts.
A membership of Media City Odense strengthens the company through new knowledge, collaboration, innovation, change, networks and strengthened innovation power - and thus paves the way for increased growth and competitiveness.
A MCO membership provides access to a number of benefits
Together, we develop talents and products by opening up to partners as well as competitors.
We collaborate, share knowledge and solve common challenges together.
Matchmaking
Direct contact with media and tech companies and researchers with a specific competence.
Network
Get sparring knowledge and confidential networks across the industry.
Knowledge sharing
Access to the latest research and collaboration with Danish universities and knowledge institutions.
Events
Get networks, knowledge and hands-on skills.
INNOVATION WORKSHOPS
Get your ideas developed in collaboration with other companies and researchers.
research trip
Join research trips with professional program and content together with other members.
VISIBILITY
Gain increased visibility nationally and internationally.
COMPETENCE DEVELOPMENT
Development of targeted courses and educations.
QUALIFIED WORKFORCE
Attraction
Recruitment
Upskilling
Entrepreneurship
New food chains
Dialogue
Feedback
INTERNATIONALIZATION
Building bridges to global markets, leading knowledge institutions and value chains.