Latest news from Media City Odense and our business partners
New startup in Media City Odense collaborates with TV 2
Odense, 4. juni 2021
A new startup has become a member of Media City Odense (MCO) and they already work together with TV 2.
It is the company MediaCatch from MFI at SDU who now becomes a part of the media cluster.
"Det er samarbejde som det her, som Media City Odense er sat i verden for. Når vi kan kombinere de forskellige fagligheder og kompetencer på tværs af forskning, forretning og nye medieteknologier, så viser MCO virkelig, hvad det er for et potentiale, der ligger gemt i Odense," siger Carsten Topholt, finansdirektør i TV 2 og bestyrelsesmedlem i Media City Odense.
MediaCatch er den næste generations audio og visuel media intelligence software. Virksomheden har et medieovervågningsprodukt på markedet og laver derudover analyser for større brands og virksomheder. Fælles for alt, hvad virksomheden laver, er, at det er drevet af en unik software, der analyserer indhold i medier på nye måder. Ved hjælp af AI, algoritmer og maskinlæring kan MediaCatch, se, høre og forstå, hvad der foregår i video, lyd og tekst. De bruger egenudviklede teknologier inden for f.eks. logo og ansigtsgenkendelse.
Skal analysere indhold på TV 2s tv kanaler
Det er flere forskellige dele af teknologien, bl.a. ansigtsgenkendelse, der kommer i spil i forbindelse med samarbejdet med TV 2. Som et led i et projekt på SDU, skal MediaCatch levere data omkring indhold på TV 2s og DRs tv-kanaler i en periode.
"Vi er meget begejstret både for at komme med i MCO og for allerede at indgå i et projekt skabt på tværs af medieklyngen. Vores teknologi gør, at vi kan kigge på alt det som TV 2 og DR sender 24 timer i døgnet. Tidligere har man kun kigget på udvalgte udsendelser, men vores software gør, at man kan få et mere komplet billede af, hvordan indholdet reelt ser ud i underholdning, nyheder, talkshows, sportsprogrammer osv.", fortæller CEO Lars Damgaard Nielsen.
MediaCatch er stiftet af tre ansatte på SDU, og har fået funding af medierådgiver og co-founder af årets danske startup VEO Technologies, Keld Reinicke.
For yderlig information kontakt
Lars Damgaard Nielsen, CEO MediaCatch, lars@mediacatch.io, 93 507 587 eller Anne Dyrehauge, Adm. direktør Media City Odense, anne@mediacityodense.dk, 30 100 385.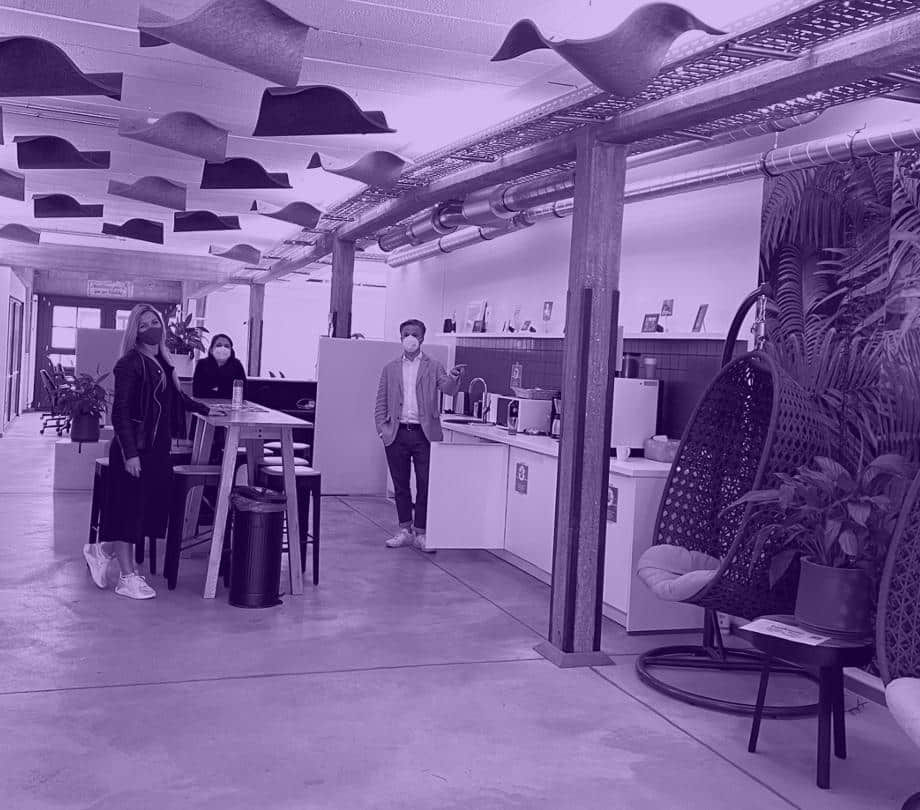 MCO VISIT NEXT MEDIA ACCELERATOR IN HAMBURG
Odense , 4. juni 2021
Tuesday MCOs CEO and project leader were able to cross the border and visit our neighbors down south for the first time.
On a sunny day in the middle of Hamburg Managing Partner at next media accelerator Christoph Hüning and Program Manager Julia Mandil shared their many years of experience with media tech and media tech startups. MCO had the opportunity to get a good insight into the work with their international accelerator program - over the years with the participation of several Danish startups. 
"There are several exciting collaboration opportunities, and we believe that it makes sense to use each other's networks, so that together we can strengthen the media and media tech startup environment in Europe and create more growth opportunities across borders," says CEO at MCO Anne Dyrehauge.
JFM explore AI with students
Odense, 6. maj 2021
Three students from SDU visited STEP in Odense last week to discuss their bachelor project in collaboration with JFM.
JFM have provided Patrick Nielsen, Frederik Helth and Mathias Kristiansen with access to data from the media group. The data gives the students a solid foundation to work with. And it also adds value to invite the students inside to collaborate, Dennis Vesti Brorsen, head of Data & Intelligence at STEP, says: 
- Meeting the students gives us an insight into what the students and the educations can contribute in our subject area. In this specific case an exciting and alternative proposal for the model we have developed for personalizing editorial content. 
The project inspires Media City Odense (MCO).
- It is projects like these that create close connections between the university and businesses. Students are given the opportunity to grappling real-world issues, and companies are given a chance to spot talent early. We need more of that, says Anne Dyrehauge, director of MCO. She attended the meeting at STEP. 
The bachelor project is about how to recommend a new article that has not yet registered reading behavior, using an algorithm that predicts an article's interest in specific user groups. Ahead is another sparring session between the students and STEP before the deadline for the project in June.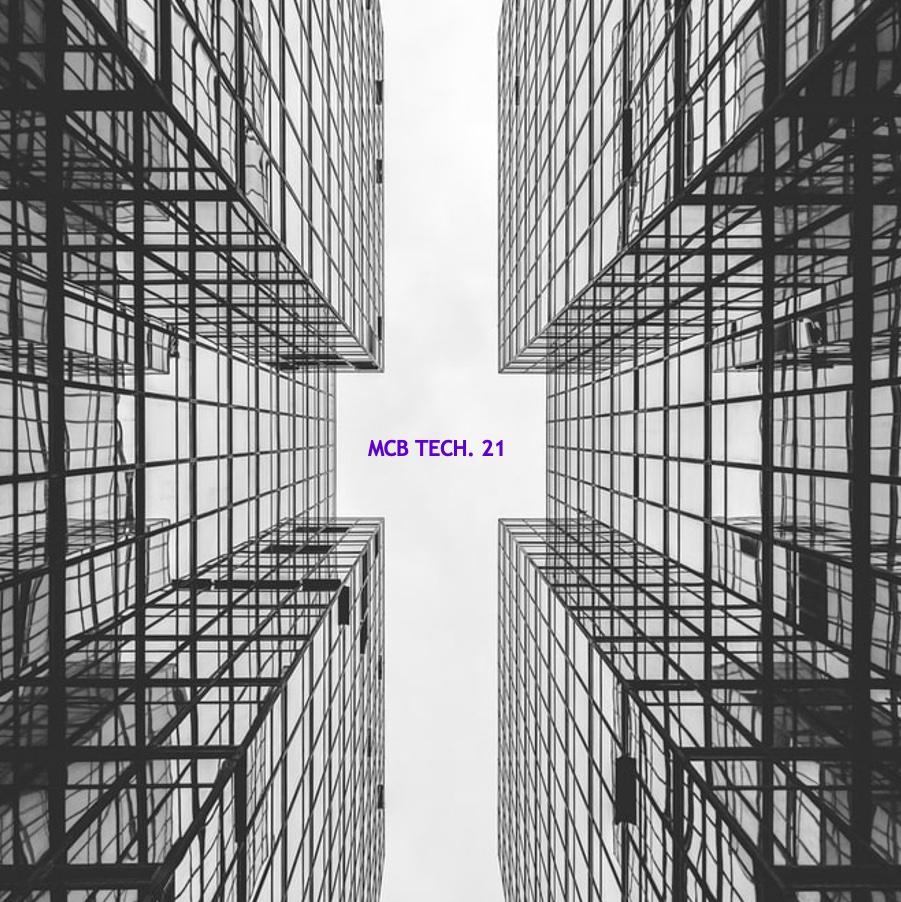 MCO COMMUNITY PARTNER AT MCB TECH.21
Odense , 6. maj 2021
We are happy to announce that Media City Odense will be a Community Partner at mcb tech .21 and will be attending this year's online conference on 10 June. Join us online, grab your tickets here: https://mcbtech21.eventbrite.com 
The conference is based on how big technological advances affect both business and society, and what opportunities and ethical dilemmas this entails.
Stay tuned for more information here on the site.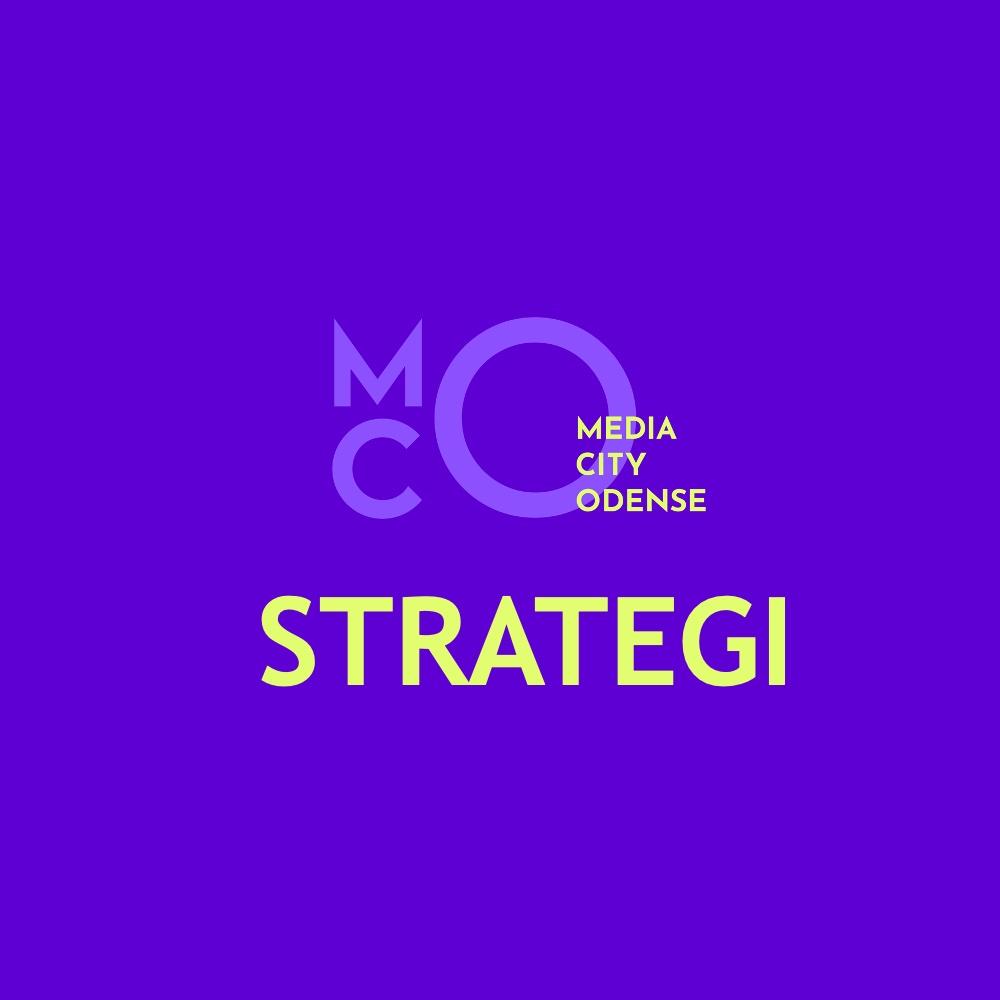 THE PLAN FOR MEDIA CITY ODENSE IS READY
Odense, 8. april 2021
What is Media City Odense's mission, who are we for, and how do we achieve our ambitions?
That and much more we have spent the first months of 2021 figuring out. Before Easter, the work culminated when Media City Odense's strategy was presented to the board and approved. We have been looking forward to sharing it with you and now it is
You will find the strategy right here here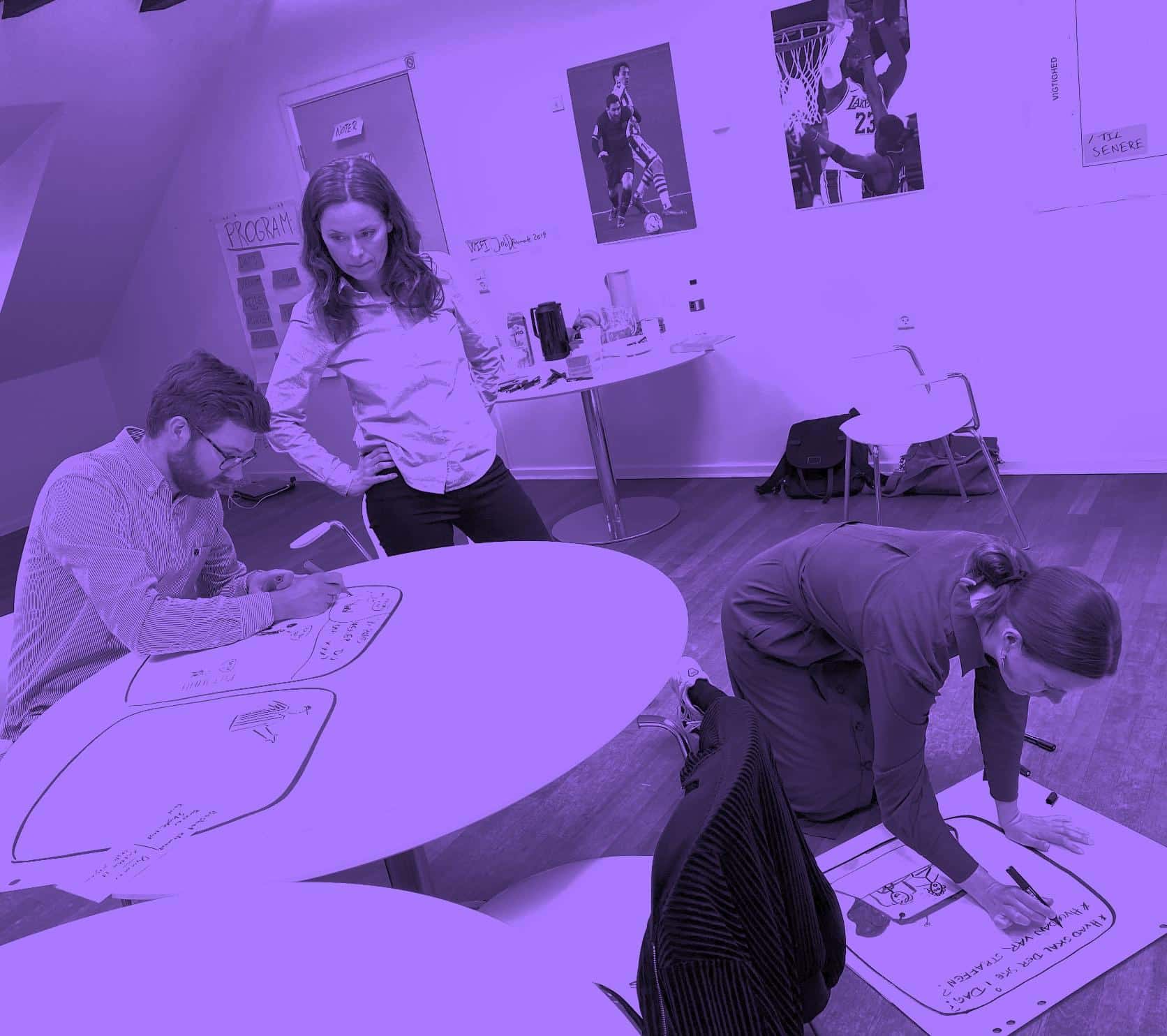 TV 2 Sport and TV 2 Fyn innovates at Media City Odense
Odense , 8. april 2021
Last week, a small group of selected employees and managers from TV 2 Sport and TV 2 Fyn took over Media City Odense's premises in the old railway station to develop sports news for the future and TV 2 PLAY. A sprint is an innovation process developed by Google that in five days takes participants from inspiration to idea and ultimately action. Editor-in-chief from TV 2 Fyn Lasse Hørbye is trained in leading the process.
We look forward to seeing the result.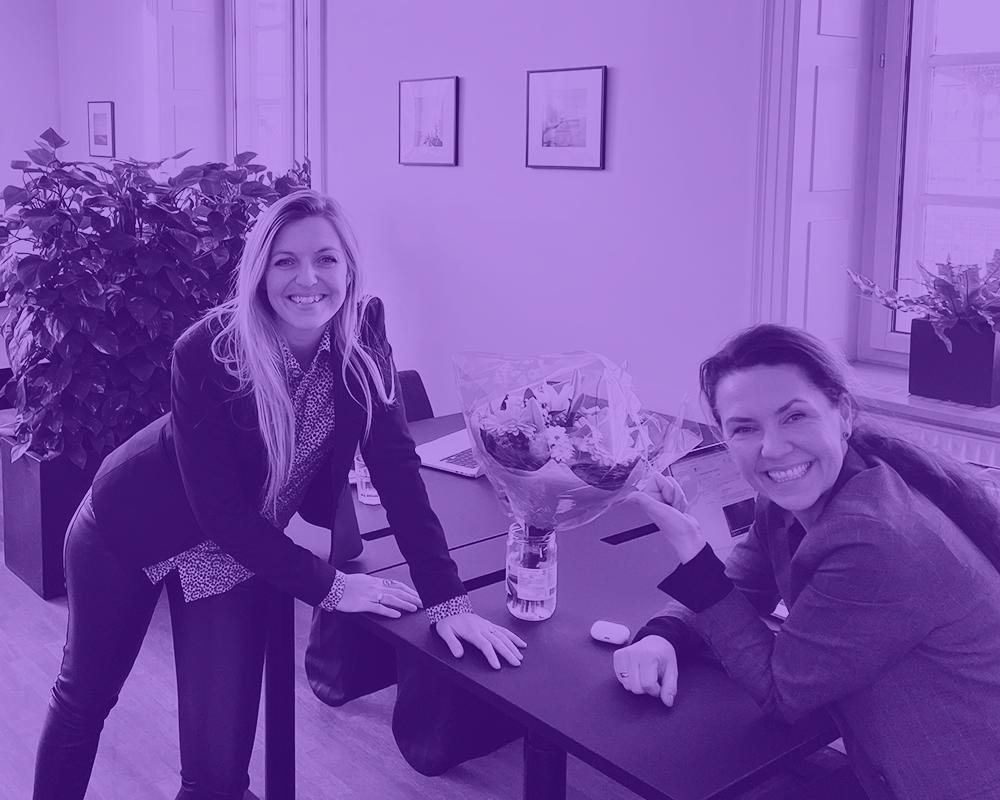 New project manager, office, and logo
ODENSE, 9. MARTS 2021
Media City Odense is really taking shape, and therefore we have a bunch of news for you!
Today, for the first time, we can reveal our new visual identity. The O will be central to the logo, which illustrates collaboration, innovation and positive change, among other things. It is produced by Nørgård Mikkelsen, who has been a pleasure to work with. At the beginning of March, we were also able to welcome our new project manager Kathrine Resen Drud, who spent the first working day moving into MCO's new office in the old railway station at Østre Stationsvej 33 in Odense together with director Anne Dyrehauge.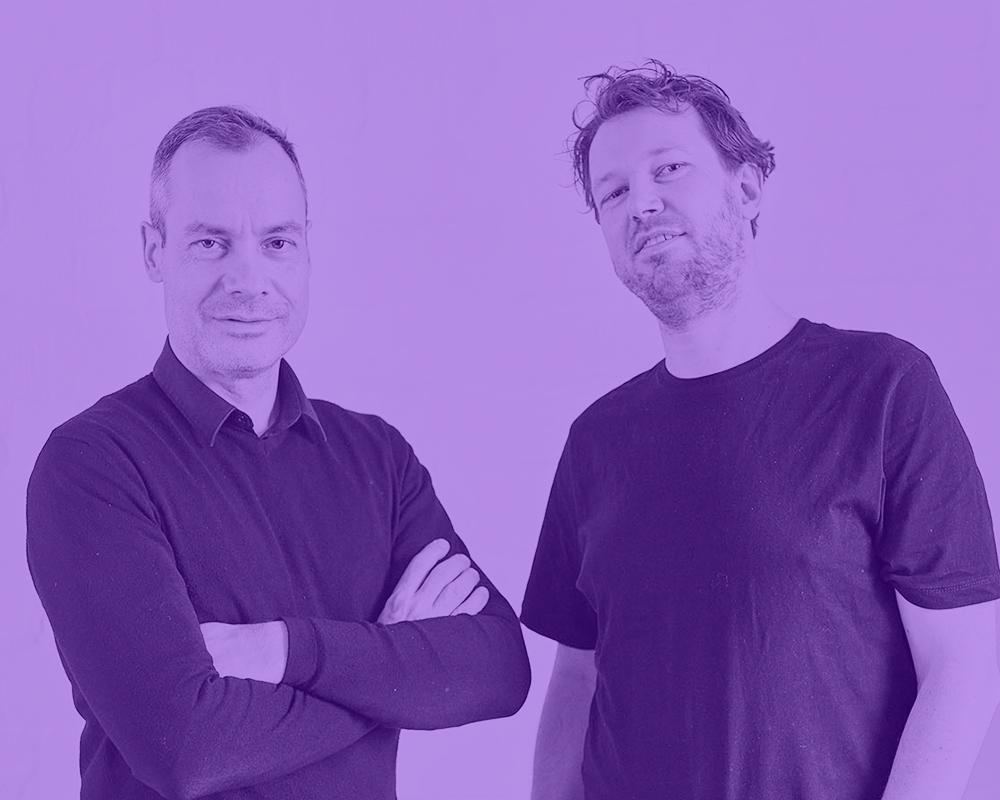 MCO paves the way for cooperation with start-ups
Odense , 9. marts 2021
The media tech company Klipworks will be the first startup in Media City Odense. The collaboration is an attempt to shorten the distance between startups and the established media companies and to help create a hotspot for innovation in media and mediatech in the city.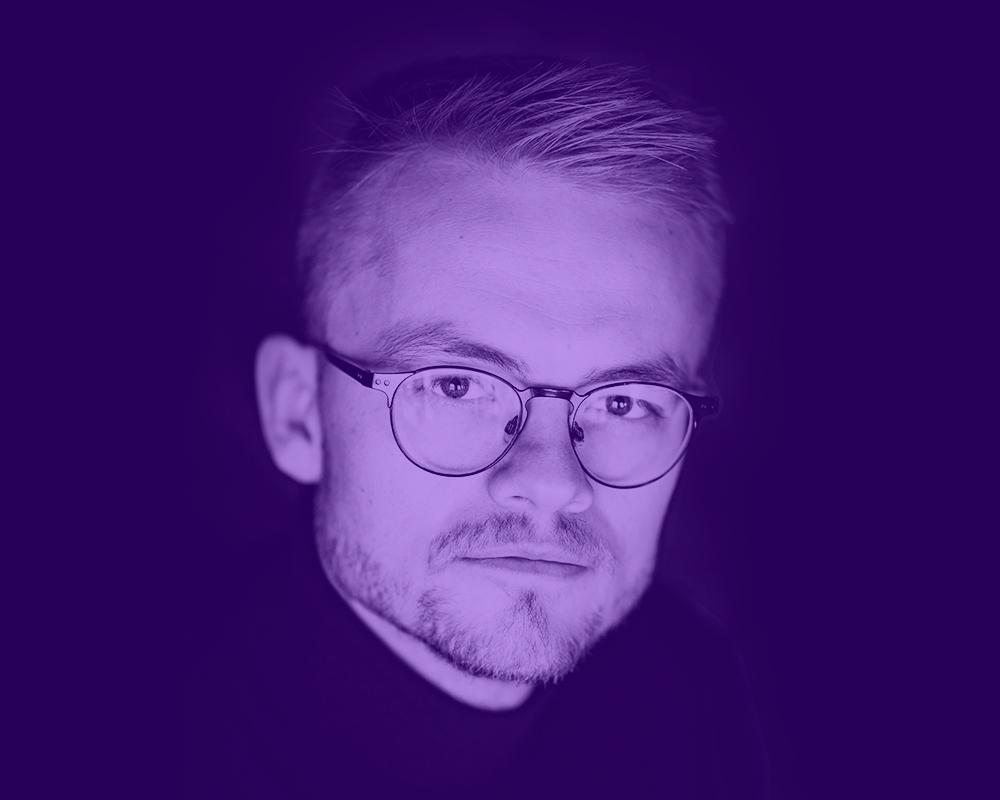 New Fellow supported by MCO
Odense , 9. marts 2021
Malte Jørstad has been selected as Fyens Stiftstidende Fellow for the autumn of 2021 at Center for Journalism, where he will investigate how the media takes power over the distribution of journalism on social media. Media City Odense supports the project:
- It is important that the Danish media does not become a pawn in the tech giants' algorithms, but instead take up the fight - as well as play along. The idea of ​​learning from other industries that have more experience in this game is really good. We look forward to following the project, says Anne Dyrehauge.