Latest news from Media City Odense and our business partners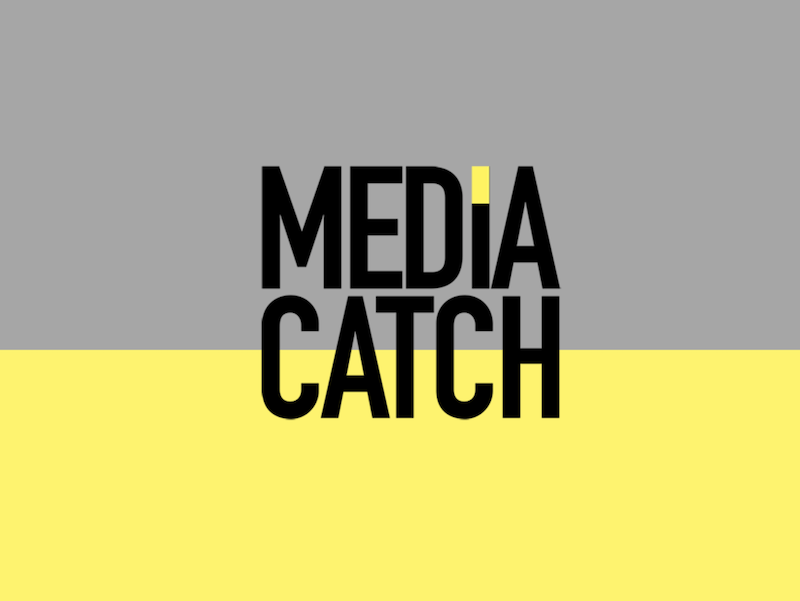 MCO-STARTUP MEDIACATCH TAGER FART MED NYE INVESTORER
Odense, 2.september 2021
MediaCatch er stiftet af tre ansatte på SDU og har netop lukket en investeringsrunde, der byder på tre kloge investorer, der nu er en del af et aktivt investorteam omkring MediaCatch. Det er store navne, der er bag projektet. Beskæftiger du dig med reklameverdenen, så ved du, hvem Henrik Juul er. Er du i forretningsverdenen, er det samme gældende for Jørgen Lindemann. Og er du inden for mediebranchen, kender du Keld Reinicke.
Unikke investorer, der med deres viden og hjælp, skal hjælpe MediaCatch ud på markedet. Det er Henrik Juul, der er den i Danmark, der ved mest om reklamebranchen. Jørgen Lundemann, der er professionel forretningsmand med en bred erfaring med både store sponsorkontrakter og med at skalere virksomheder. Keld Reinicke, der har et indgående kenskab til alle nye medier og gamle medier. 
Med denne kapitalforhøjelse kan MediaCatch løfte ambitionerne.
– Vi skal både skalere vertikalt og horisontalt. Det kan godt ske, at MediaCatch er stiftet i Danmark, men vi er ikke kun et dansk produkt. Vi skal ud i mange lande med vores teknologi og platform, fortæller CEO Lars Damgaard Nielsen.
MediaCatch er den næste generations audio og visual media intelligence software. Virksomheden laver brand- og medieanalyser og tilbyder en række produkter som sponsorship analytics og medieovervågning. MediaCatch har det seneste år testet sin software i samarbejde med nogle af de største danske brands og organisationer. 
"Vi er enormt stolte over at have MediaCatch med ombord i Media City Odense, og vi glæder os over at være med på rejsen, " siger MCOs direktør Anne Dyrehauge.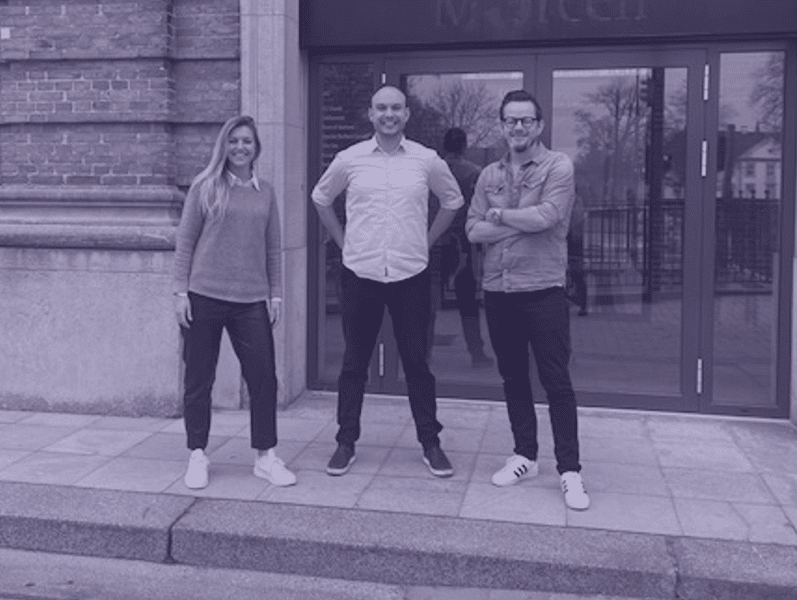 NY STARTUP I MEDIA CITY ODENSE VIL LØSE UDFORDRINGER I PODCAST-MARKEDET 
Odense, 4. august 2021
Vi er glade for officielt at kunne byde Podup velkommen som en del af Media City Odense! Podup er en nystartet medietech-virksomhed, der blandt andet vil gøre det lettere for podcasters og annoncører at finde hinanden.
 "Når man – ligesom Podup – er et startup med store internationale ambitioner, som er sat i verden for at løse et omfattende problem på det hastigt voksende podcastmarked, er det essentielt for os at finde de rette samarbejdspartnere som kan hjælpe med at indfri visionen. For os har Media City Odense været en oplagt, og kærkommen, partner, og vi kan se enormt potentiale i samarbejdet med MCO. Det er desuden væsentligt for Podup, at vi, via samarbejdet, kan være med til at bidrage til skabelsen af en stærk dansk medietechklynge, hvor vi sammen kan være med til at danne grobund for international medietech succes i fremtiden, hvilket er en ambition, som vi er vildt begejstrede for. Vi glæder os til at komme i gang og til at kunne indgå i nogle værdifulde samarbejder med MCO og hele deres stærke bagland, samt deres internationale netværk," siger Podup's CEO Bjørn Barfoed Vestergaard.
Kom forbi MCO til MediaBrunch i Odense og mød Podup den 13. august, hvor de vil fortælle meget mere om deres nye platform. Læs mere og tilmeld dig arrangementet her på sitet ved at vælge fanen "events" i hovedmenuen.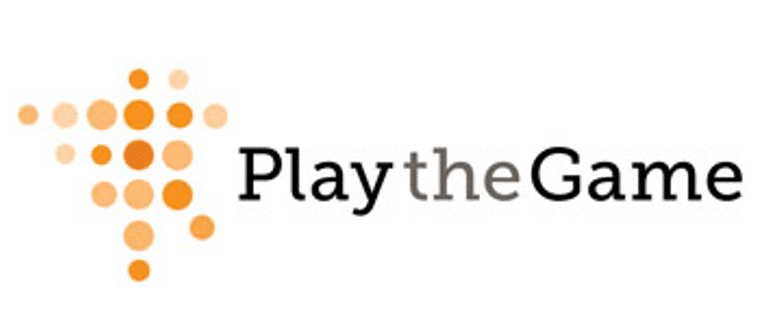 PLAY THE GAME-KONFERENCE KOMMER TIL ODENSE
Odense, 4. august 2021
SDU og Media City Odense er indholdspartnere, når Play the Games 25 års jubilæumskonference kommer til Odense mandag den 27. til torsdag den 30. juni næste år. Odense er blevet valgt som værtsby i tæt kapløb med tre andre danske byer. Konferencen er internationalt anerkendt for at sætte fokus på nogle af de svære etiske og kritiske spørgsmål indenfor sport- og sportsjournalistik.  
Read more here.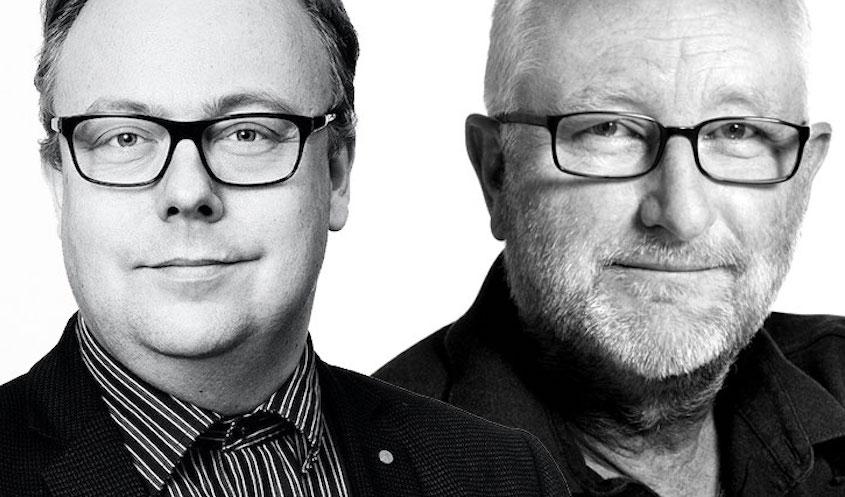 SVEND OG OFF KLAR TIL FILMFEST PÅ FYN
Odense , 4. august 2021
I slutningen af august bliver Fyn et mekka for filminteresserede, når både SVEND filmfest i Svendborg og Odense International Film Festival (OFF) skydes i gang. Programmet for begge er nu lagt og de nominerede er fundet. 
Foruden den anerkendte filmpris vil man i Svendborg blandt andet kunne deltage i en TECH TALK, hvor Peter Aalbæk fra Zentropa og Amdi Kirkgaard fra virtual reality virksomheden Collective Flow vil diskutere, hvad den teknologisk udvikling betyder for dansk film. Læs mere og tilmeld dig here.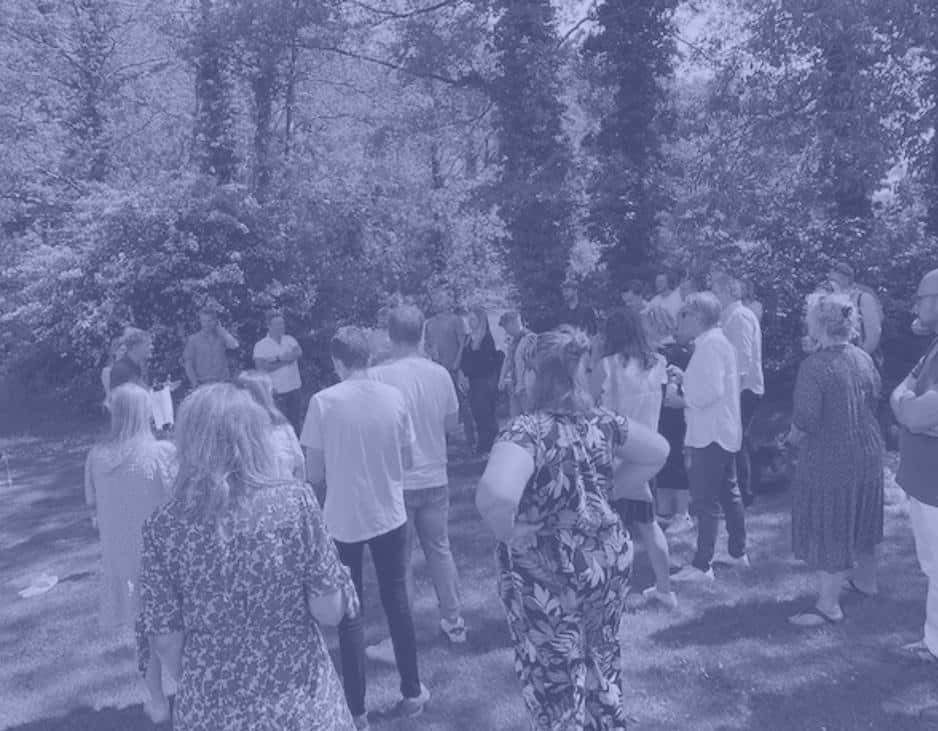 DENMARK AND MEDIA CITY ODENSE IS BACK
Odense, 1. JULI 2021
June has been a busy month in the very best way. With corona and the associated restrictions on retreat, it has been possible to gather people and meet under the auspices of MCO for the first time. 
The steering groups from the founding members of Media City Odense were gathered at JFM for a presentation with Mikkel Christoffersen, director at Odense Robotics, and group work on possible future collaborative projects in the media tech cluster.
MCO's director Anne Dyrehauge and project manager Kathrine Resen Drud were also present when managers and employees from TV 2 Fyn, Fyns Amts Avis and Fyens Stiftstidende were gathered in Svendborg to kick off på the collaboration on 10 Funen election parties in relation to the local elections in November.
And most recently we were able to open the doors up to the old train station and our first MCO MediaBrunch with networking, inspiration, and refreshments! Kristian Josefsen, editor-in-chief at TV 2 SPORT, told about the future sports news on TV 2 PLAY and showed clips from new potential programs targeted streaming, which they have developed the ideas for during a Google Sprint on MCO's premises.
We are looking forward to kicking off even more events and projects starting after the summer holidays, so stay tuned and stay updated on www.mediacityodense.dk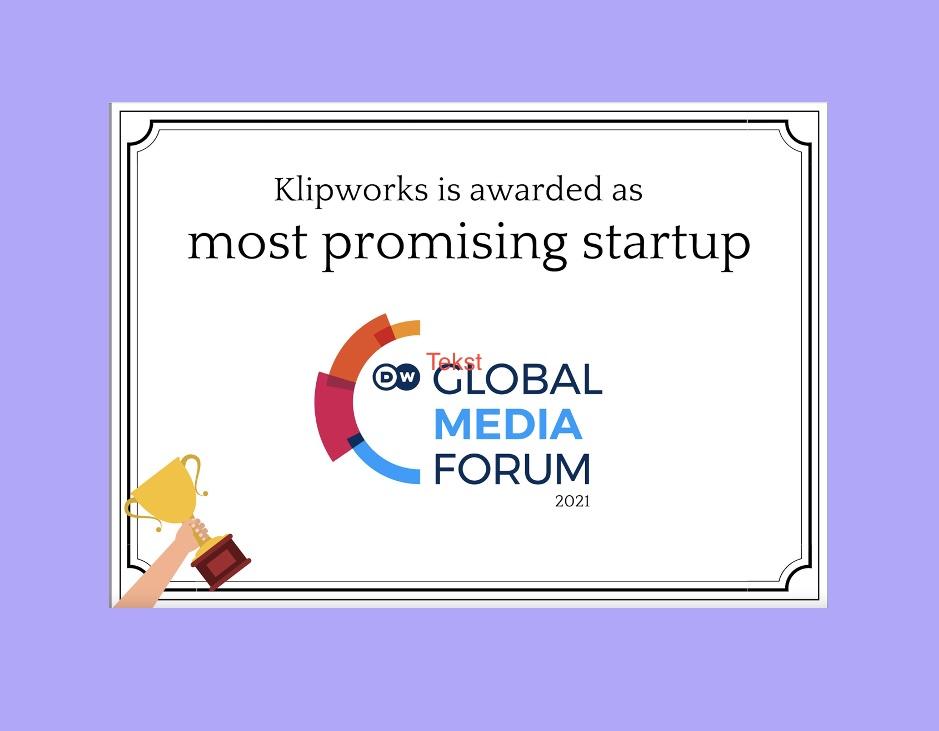 KLIPWORKS WINS INTERNATIONAL STARTUP COMPETITION
Odense , 1. juLi 2021
Congratulations to Klipworks from Media City Odense!
Klipworks won the title as 'most promising startup' at this year's Dw Global Media Forum, where the focus was on disruption and innovation! Read more about the competition here and find more information about Klipworks here.
New startup in Media City Odense collaborates with TV 2
Odense, 4. juni 2021
A new startup has become a member of Media City Odense (MCO) and they already work together with TV 2.
It is the company MediaCatch from MFI at SDU who now becomes a part of the media cluster.
"It is collaboration like this that Media City Odense is set in the world for. When we can combine the different disciplines and competencies across research, business and new media technologies, then MCO really shows what kind of potential is hidden in Odense, " siger Carsten Topholt, finansdirektør i TV 2 og bestyrelsesmedlem i Media City Odense.
MediaCatch is the next generation audio and visual media intelligence software. The company has a media monitoring product on the market and also performs analyzes for major brands and companies. Common to everything the company does is that it is powered by unique software that analyzes media content in new ways. Using AI, algorithms and machine learning, MediaCatch can see, hear and understand what is going on in video, audio and text. They use proprietary technologies in e.g. logo and face recognition.
Must analyze content on TV 2's TV channels
There are several different parts of the technology, including face recognition that comes into play in connection with the collaboration with TV 2. As part of a project at SDU, MediaCatch must provide data about content on TV 2's and DR's TV channels for a period of time.
"We are very excited both to join MCO and to already be part of a project created across the media cluster. Our technology allows us to watch everything that TV 2 and DR broadcast 24 hours a day. Previously, you only looked at selected broadcasts, but our software allows you to get a more complete picture of what the content really looks like in entertainment, news, talk shows, sports programs, etc. ", fortæller CEO Lars Damgaard Nielsen.
MediaCatch was founded by three employees at SDU, and has received funding from media consultant and co-founder of this year's Danish startup VEO Technologies, Keld Reinicke.
For further information contact
Lars Damgaard Nielsen, CEO MediaCatch, lars@mediacatch.io, 93 507 587 or Anne Dyrehauge, CEO. Director Media City Odense, anne@mediacityodense.dk, 30 100 385.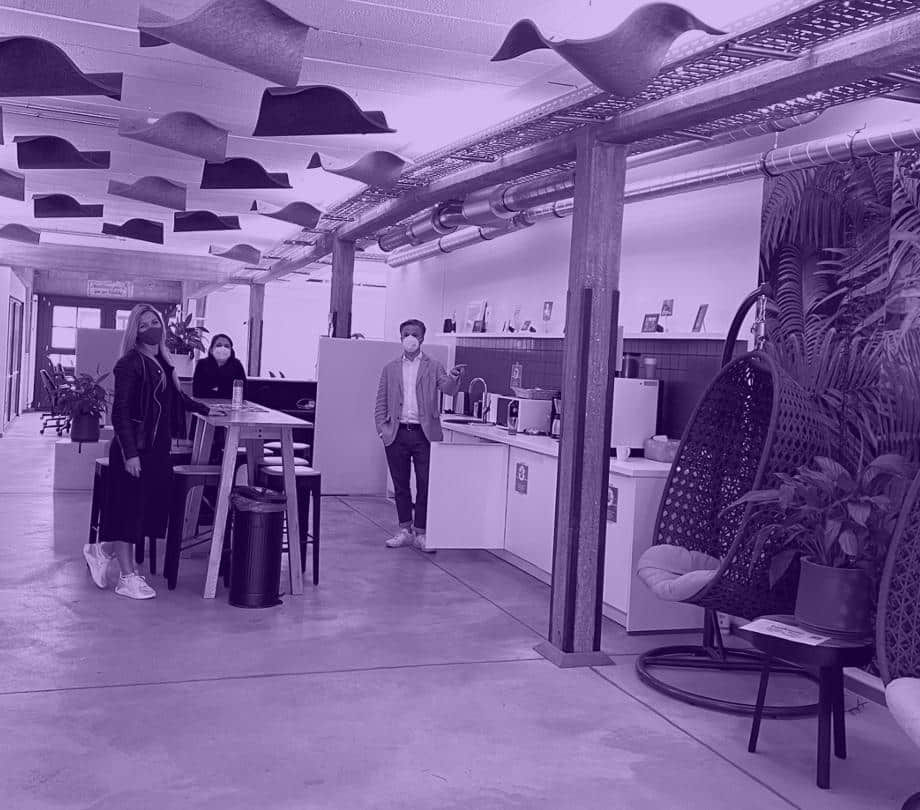 MCO VISIT NEXT MEDIA ACCELERATOR IN HAMBURG
Odense , 4. juni 2021
Tuesday MCOs CEO and project leader were able to cross the border and visit our neighbors down south for the first time.
On a sunny day in the middle of Hamburg Managing Partner at next media accelerator Christoph Hüning and Program Manager Julia Mandil shared their many years of experience with media tech and media tech startups. MCO had the opportunity to get a good insight into the work with their international accelerator program - over the years with the participation of several Danish startups. 
"There are several exciting collaboration opportunities, and we believe that it makes sense to use each other's networks, so that together we can strengthen the media and media tech startup environment in Europe and create more growth opportunities across borders," says CEO at MCO Anne Dyrehauge.
JFM explore AI with students
Odense, 6. maj 2021
Three students from SDU visited STEP in Odense last week to discuss their bachelor project in collaboration with JFM.
JFM have provided Patrick Nielsen, Frederik Helth and Mathias Kristiansen with access to data from the media group. The data gives the students a solid foundation to work with. And it also adds value to invite the students inside to collaborate, Dennis Vesti Brorsen, head of Data & Intelligence at STEP, says: 
- Meeting the students gives us an insight into what the students and the educations can contribute in our subject area. In this specific case an exciting and alternative proposal for the model we have developed for personalizing editorial content. 
The project inspires Media City Odense (MCO).
- It is projects like these that create close connections between the university and businesses. Students are given the opportunity to grappling real-world issues, and companies are given a chance to spot talent early. We need more of that, says Anne Dyrehauge, director of MCO. She attended the meeting at STEP. 
The bachelor project is about how to recommend a new article that has not yet registered reading behavior, using an algorithm that predicts an article's interest in specific user groups. Ahead is another sparring session between the students and STEP before the deadline for the project in June.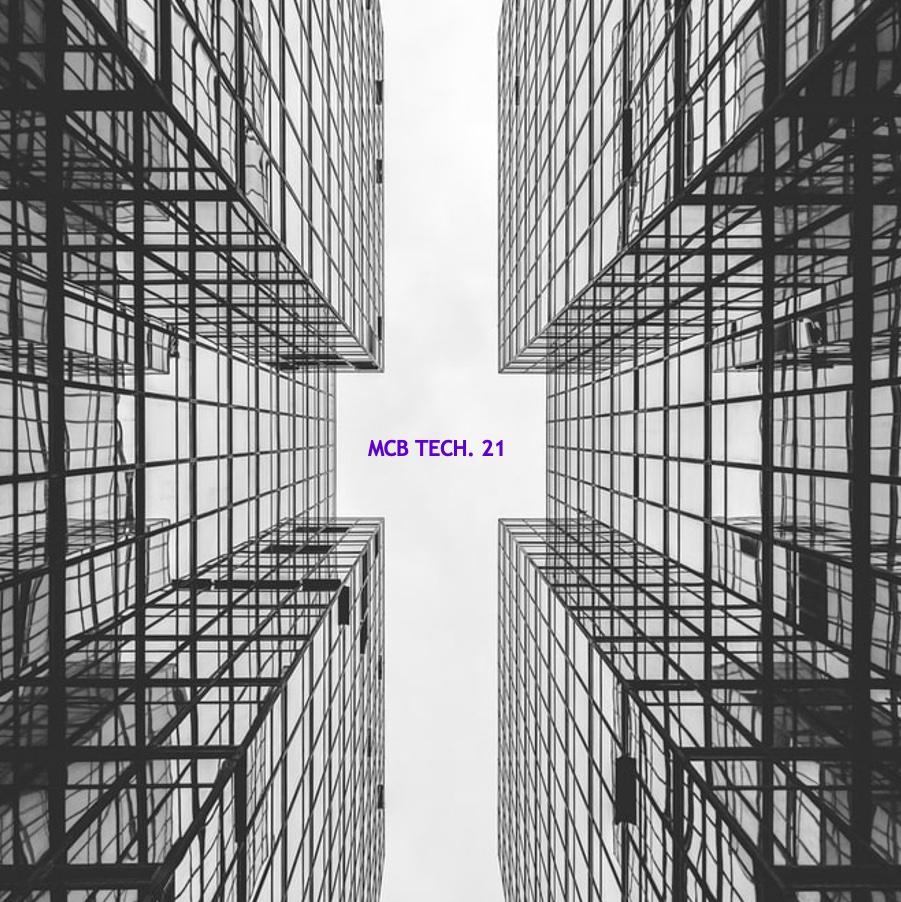 MCO COMMUNITY PARTNER AT MCB TECH.21
Odense , 6. maj 2021
We are happy to announce that Media City Odense will be a Community Partner at mcb tech .21 and will be attending this year's online conference on 10 June. Join us online, grab your tickets here: https://mcbtech21.eventbrite.com 
The conference is based on how big technological advances affect both business and society, and what opportunities and ethical dilemmas this entails.
Stay tuned for more information here on the site.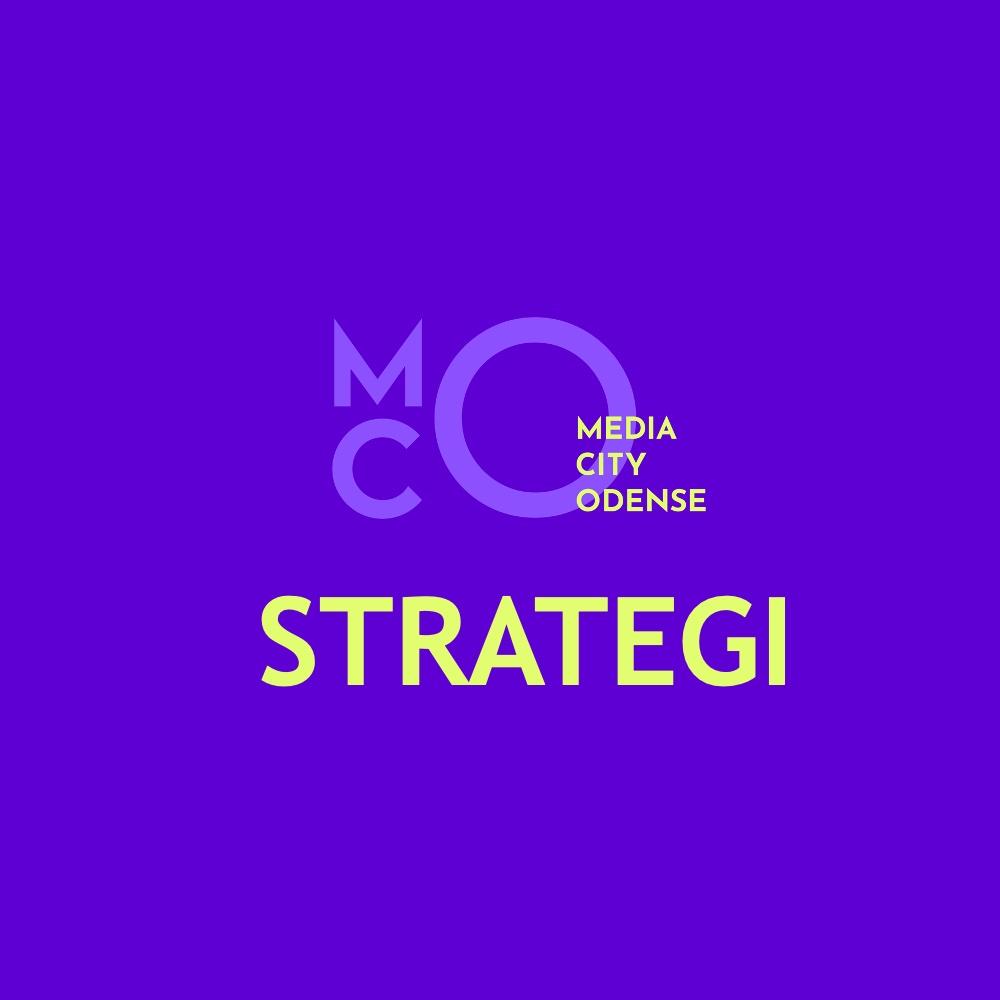 THE PLAN FOR MEDIA CITY ODENSE IS READY
Odense, 8. april 2021
What is Media City Odense's mission, who are we for, and how do we achieve our ambitions?
That and much more we have spent the first months of 2021 figuring out. Before Easter, the work culminated when Media City Odense's strategy was presented to the board and approved. We have been looking forward to sharing it with you and now it is
You will find the strategy right here here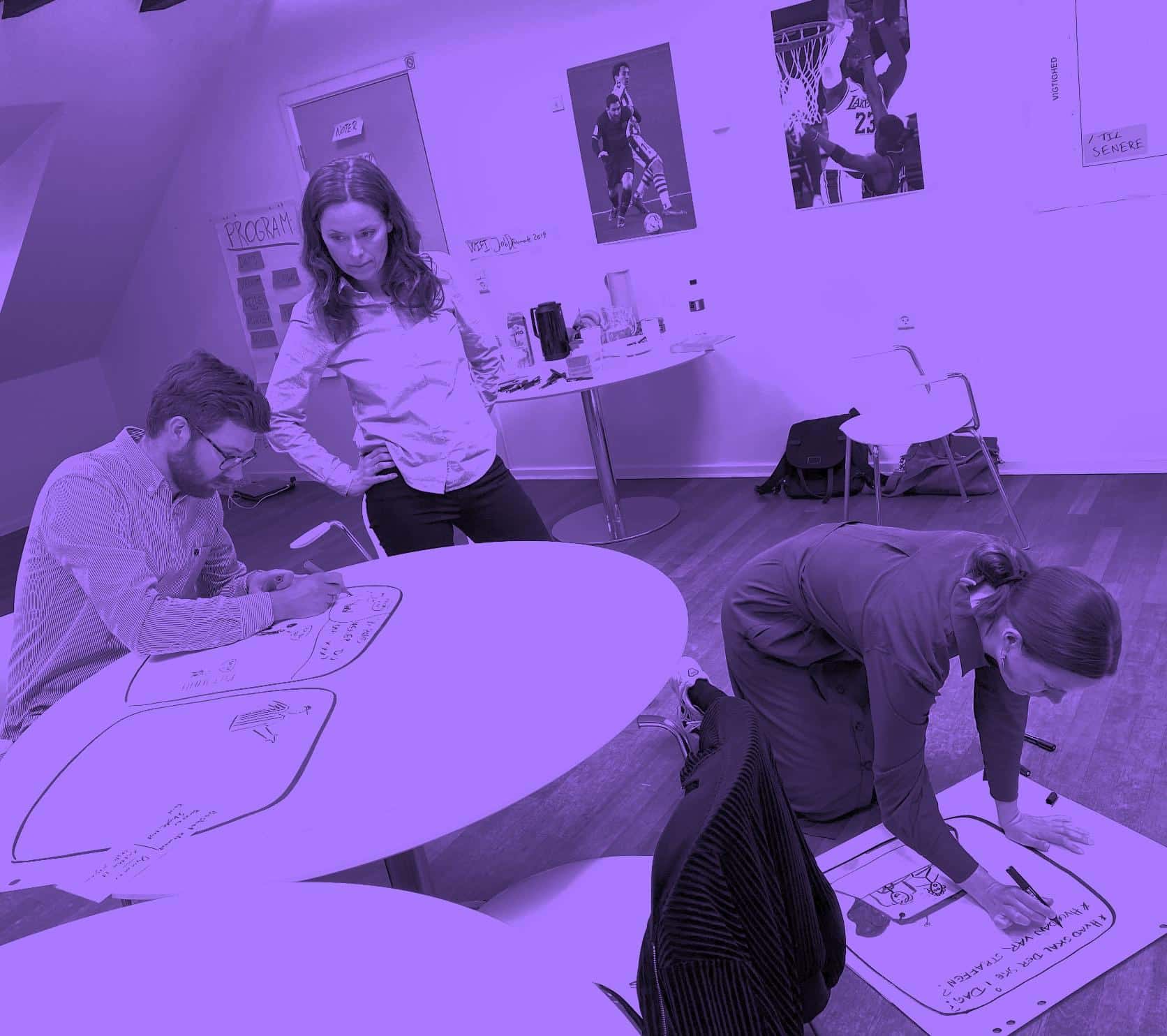 TV 2 Sport and TV 2 Fyn innovates at Media City Odense
Odense , 8. april 2021
Last week, a small group of selected employees and managers from TV 2 Sport and TV 2 Fyn took over Media City Odense's premises in the old railway station to develop sports news for the future and TV 2 PLAY. A sprint is an innovation process developed by Google that in five days takes participants from inspiration to idea and ultimately action. Editor-in-chief from TV 2 Fyn Lasse Hørbye is trained in leading the process.
We look forward to seeing the result.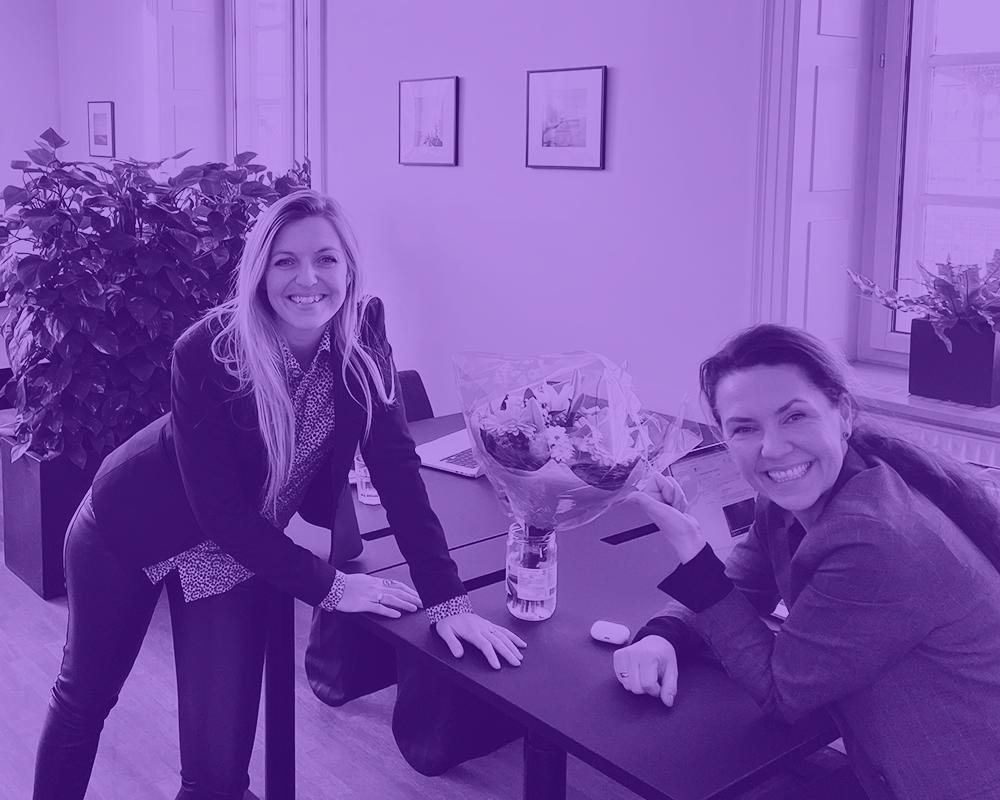 New project manager, office, and logo
ODENSE, 9. MARTS 2021
Media City Odense is really taking shape, and therefore we have a bunch of news for you!
Today, for the first time, we can reveal our new visual identity. The O will be central to the logo, which illustrates collaboration, innovation and positive change, among other things. It is produced by Nørgård Mikkelsen, who has been a pleasure to work with. At the beginning of March, we were also able to welcome our new project manager Kathrine Resen Drud, who spent the first working day moving into MCO's new office in the old railway station at Østre Stationsvej 33 in Odense together with director Anne Dyrehauge.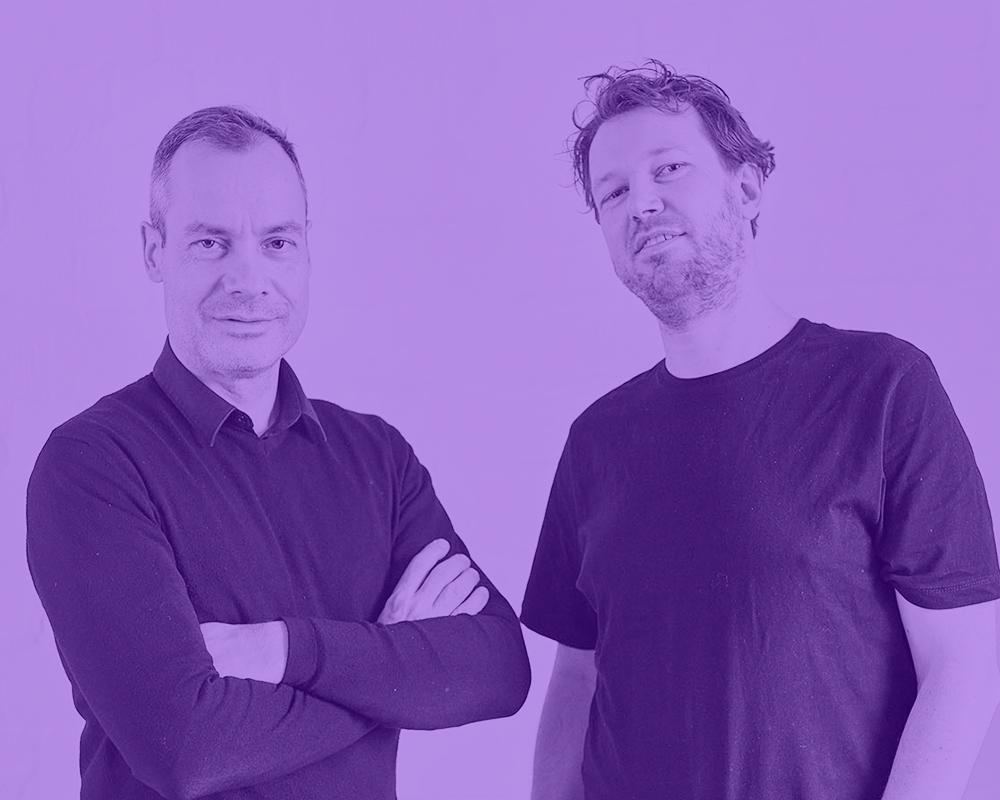 MCO paves the way for cooperation with start-ups
Odense , 9. marts 2021
The media tech company Klipworks will be the first startup in Media City Odense. The collaboration is an attempt to shorten the distance between startups and the established media companies and to help create a hotspot for innovation in media and mediatech in the city.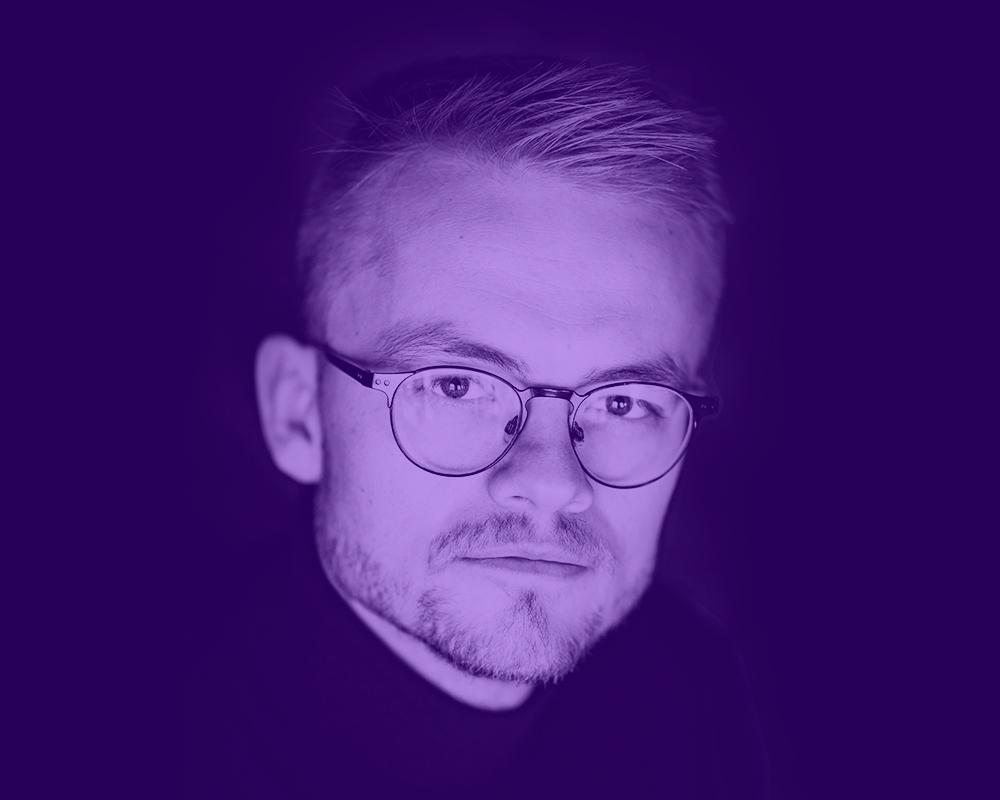 New Fellow supported by MCO
Odense , 9. marts 2021
Malte Jørstad has been selected as Fyens Stiftstidende Fellow for the autumn of 2021 at Center for Journalism, where he will investigate how the media takes power over the distribution of journalism on social media. Media City Odense supports the project:
- It is important that the Danish media does not become a pawn in the tech giants' algorithms, but instead take up the fight - as well as play along. The idea of ​​learning from other industries that have more experience in this game is really good. We look forward to following the project, says Anne Dyrehauge.