Latest news from Media City Odense and our business partners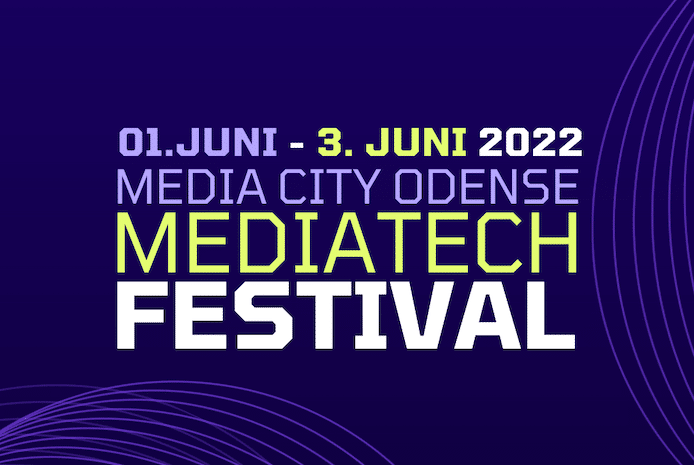 MEDIA CITY ODENSE BEHIND DENMARK'S FIRST AND LARGEST MEDIATECH FESTIVAL 2022 
Odense, 20. januar 2022
It is with great pleasure that we can now announce that ticket sales for our MediaTech Festival are in full swing and the preparations as well!
The MediaTech Festival will be held on 1-3. June in DOK5000 in Odense, where we gather the entire media and tech industry for a 2.5 day conference focusing on the latest trends in media, tech, communication and production.
We look to the future of media and technology. We bring together leading experts as well as the media tech industry's largest companies from home and abroad. In other words, it will be fireworks of new knowledge, inspiration, debate and networking, where among the participants you will meet content creators, journalists, developers, business leaders, producers, decision makers, researchers, startups and business angels who all work with or are interested in for cutting edge media technology.
"The festival will be the very first time in Denmark that people from the media and tech industry can directly meet both each other - and the sharpest minds in journalism, content and tech right now. We all need that, so we become wiser about the media technologies and trends that shape the future media landscape. Our ambition is to create exciting days and a meeting place with the latest discoveries, the best practices and the exciting opportunities that new technology constantly gives us to reach out to users with our content, " siger direktør for TV 2 Fyn, Esben Seerup, der ligeledes er bestyrelsesformand i Media City Odense.
Discount for founders and members of Media City Odense 
The companies behind Media City Odense - TV 2 Denmark, Jysk Fynske Medier, the University of Southern Denmark and TV 2 Fyn - have already ensured free admission to the festival for all their employees. Is it you? So remember to use the discount code sent to your company when you sign up. OBS: Tryk på den orange tekst 'Indløs rabatkode', tast rabatkoden ind og tryk 'indløs' – så opdateres siden med priser til 0 kr.
Other members of Media City Odense also have the opportunity to buy admission to the festival at a unique MCO membership price. It is possible to buy one-day tickets for the festival's three days or partout tickets that give access to the entire festival. All you have to do is access the ticket sales via our website, where the ticket sales will clearly state the ticket price for MCO members.
On www.mediacityodense.dk/mediatech-festival kan You buy your ticket and read much more about the festival, follow the news about presenters and find practical information.
NEW MEMBER IN THE CLUB
Odense, 2o. januar 2022
We are pleased to announce Pixop as a new member of MCO. Pixop is a cloud-based service for upscaling and enhancing digital video using artificial intelligence, designed to help post-production companies, TV stations and film distributors monetize their digital archives to fit today's screens.
"Jon and I are very excited to officially be a part of Media City Odense. MCO's goal of becoming Denmark's most valuable and innovative mediatech cluster aligns closely with what we are working to achieve at Pixop. Our goal is to fully automate workflows and make it simple and effective for everyone to improve the quality and resolution of their footage. Our algorithms deliver a consistent result that is fully on par with what the newest technology gives, but at a significantly cheaper cost compared to traditional post-production. I have no doubt that this is the start of a long and fruitful collaboration. We are excited to see what the future holds,"says Morten Kolle, CEO of Pixop. 
MCO is extremely proud to have Pixop on board. Together we will strive to create growth, innovation and new knowledge. If you want to hear more, you can always contact us at info@mediacityodense.dk. info@mediacityodense.dk.
Readm more about Pixop here.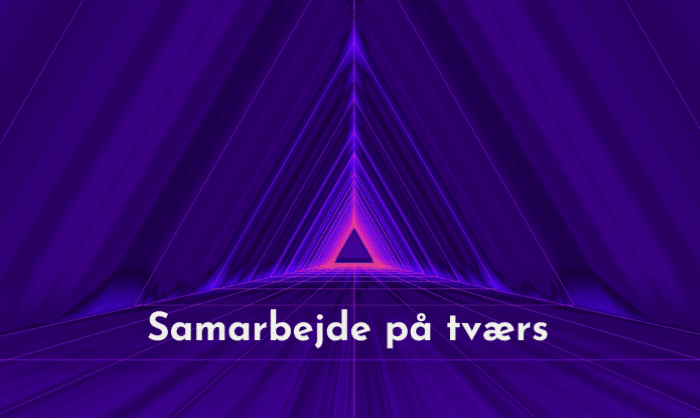 Artificial intelligence in the media under scrutiny
Odense, 8. december 2021
The parties behind the media tech cluster Media City Odense are joining forces on a new project at SDU, which will pave the way for utilizing new technologies and artificial intelligence (AI) even more around the editorial offices.
Digitization and AI are gaining more and more ground in the media industry, where the advent of new technologies has an impact on news production and the journalistic work process.
While many pay particular attention to the disadvantages and dangers of using AI in the newsroom, it also offers opportunities to free up time for core journalistic tasks and to strengthen democratic dialogue.
These are the aspects that a new research project at SDU must now help to shed more light on.
What does AI mean for the media industry? The project is a collaboration between SDU's Digital Democracy Center, Media City Odense, Jysk Fynske Medier, TV 2 and TV 2 Fyn, and it is the largest investment to date, which the founders of the strategic collaboration Media City Odense have joined forces on.
- We will examine how AI changes the news and the editorial processes, but also how it creates new jobs and collaborative relationships in the newsrooms. The question is what determines whether journalists and the media take the digital opportunities or distance themselves from them, says Claes de Vreese, who heads the Digital Democracy Center and is one of the researchers behind the study.
AI and the democratic conversation And that there is a need for more knowledge in the field, according to director of Media City Odense Anne Dyrehauge is absolutely crucial:
- If we in the media industry are to remain relevant to the Danes and the democratic conversation, we need to be at the forefront of the development of digital technologies and AI. It is absolutely crucial that the media play an active role, because otherwise we leave it to the tech giants and pure commercial forces to develop the digital technologies of the future.
She also would like the project to pave the way for greater interdisciplinary collaboration on the newsrooms.
- Journalists and developers have typically sat in separate parts of the media houses, but in the future I think we will see much more collaboration between content producers and developers. There is a lot to be gained by thinking about content and technology together, both for the collaboration on the editorial boards and also for the media users, says Anne Dyrehauge.
Read more here.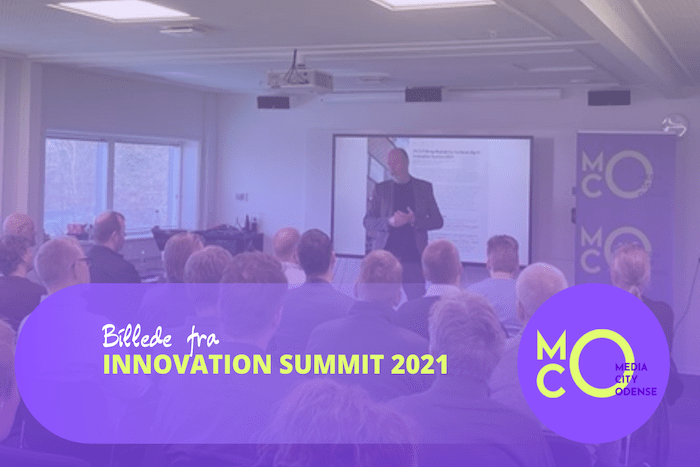 Succes for Startsups and mediatech
Odense, 6.december 2021
November was a fantastic month for democracy, startups and for media tech in general. Get an overview of it all here. 
The Funen media's collaboration on the election parties culminated two days before the local elections with over 600 participants at the election party in H. C. Andersen's House in Odense. Strong work across TV 2 Fyn, Fyns Amts Avis and Fyens Stiftstidende. 
The week before, there was the Odense Entrepreneurship Festival, where startups from the city were honored at several events, including Åbn i Google Oversæt • Odin Award, which gathered over 500 people for a bang of a party for the city's entrepreneurial environment. Here, Media City Odense was represented in this year's jury with director Anne Dyrehauge. 
Several of Media City Odense's startups have also made a positive impression in the past month.
Podup has been recorded on Microsoft for Startups, providing free access to a wealth of development resources from their product catalog and technologies, as well as coaching with a total value of up to $ 350,000 over a 5-year period.
MediaCatch was on stage at the event Artificial Intelligence in the Media 2021, which was held in Pressens Hus in Copenhagen with several hundred participants. Here they told how to use AI to create next gen media monitoring. The entire event was recorded, and you can therefore watch or re-watch the presentation with MediaCatch here..
 
On TV 2 Fyn, media tech was also nerded by ours Innovation Summit 2021. The topic was DiNA, Mimir and the other ingredients in TV 2 Funen's "story centric workflow" system. Also on the day were TV 2 Funen's Norwegian partners, and there were participants from virtually all TV 2 regions, Danmarks Radio and TV 2 Danmark. 
We look forward to nerding even more media tech in December - and not least to following all the cool startups in their continued journey towards the stars. 
Merry Christmas and a good read!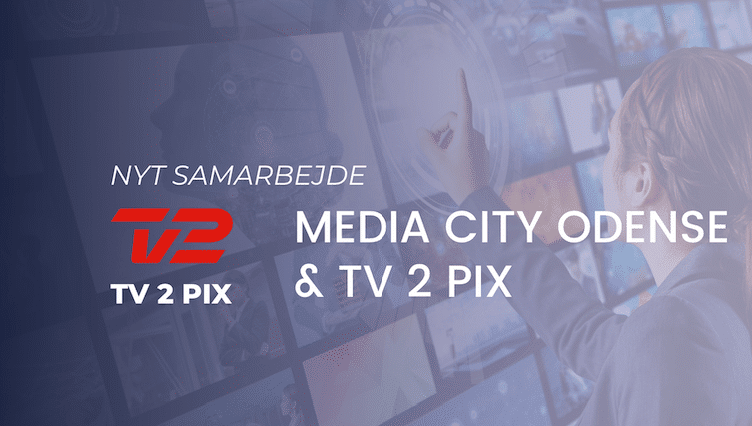 new collaboration: media city odense & TV 2 PIX 
Odense, 6. december 2021
UNIQUE RECORDINGS - MEDIA CITY ODENSE INCLUDES COLLABORATION WITH TV 2 PIX.
It is with great pleasure that we can present a new collaboration with TV 2 PIX. The collaboration agreement aims to create membership value for members of Media City Odense. 
As a member of the cluster, you get 20% at TV 2 PIX, where you get access to unique and beautiful genre images all the way back from TV 2's birth on 1 October 1988.  
- TV 2 PIX is TV 2 Denmark's archive of unique recordings that cherish the common stories that have shaped us and that we all remember - therefore it is fantastic that you as a member of Media City Odense get direct access - and a hefty discount - to dive into the stories and be inspired to create new innovative stories, says Anne Dyrehauge, director of Media City Odense. 
The new collaboration strengthens the media tech cluster and provides existing as well as new members with a concrete offer that can create value for all those who use video in their communication or production. 
Follow the link here. to get a taste of the unique footage that TV 2 PIX provides access to.
If you want to know more about how your company can become part of Media City Odense, contact Anne Dyrehauge at anne@mediacityodense.dk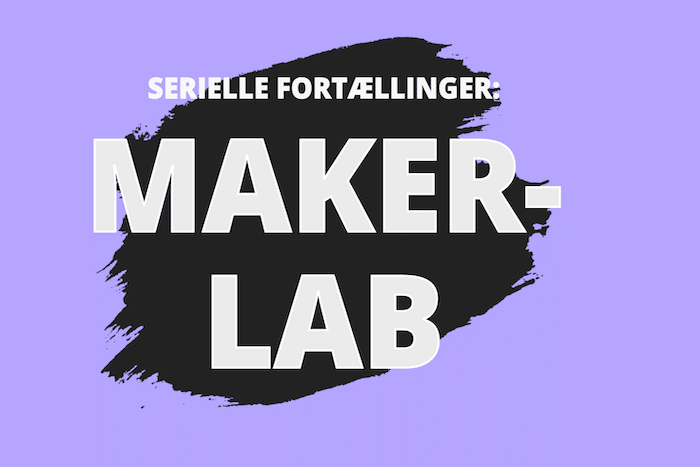 STUDENTS AT SDU MUST WORK WITH "REAL" CHALLENGES IN THE MEDIA INDUSTRY
Odense, 6.december 2021
Meet the subject "Serial stories: A maker-lab", spring 2022.
At MCO, we are constantly working to create new opportunities and paths for the students when they enter the labor market and work professionally with the media. A new "maker-lab" subject with the title "Serial stories" points right into the heart of that work.
In the subject, led by Bo Kampmann Walther (Media Studies, SDU) and Lene Heiselberg (Journalism, SDU), students from all over SDU meet in a true cross-faculty spirit not only by their teachers, but also by the industry, which comes with fresh " pains "in the inside pocket. Specifically TV 2 Fiction, TV 2 Fyn, Egmont and Aller. The students must work with them, supported by knowledge of serial narratives - both in the world of fiction and journalism - so that "pains" can become "gains".
Maybe a new concept for measuring segments in the world of journalism will come out of it. Or maybe a new model to "build" fictions on multiple platforms. And much more. For those of us who are behind and looking forward to the course of spring '22, it's a bit like a Kinder egg: knowledge, reality and media. Homework? That's something we get for the industry!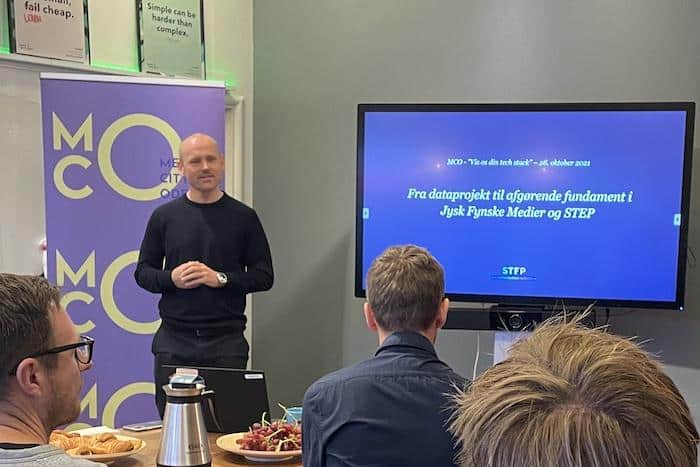 FROM TECH STACKS IN COPENHAGEN TO ELECTION PARTY ON ÆRØ
Odense, 3.november 2021
The month of October was buzzing with activity in Media City Odense. 
On Thursday, the media cluster MCO took over the capital for the first time with an event in collaboration with Teknologiens Mediehus. The purpose was to showcase the tech stacks of four media houses for inspiration and debate, and it was a resounding success, which we already plan to repeat in the new year.  
 
The same evening, the first of a total of ten election parties on Funen premiered in connection with the local elections. It took place on Ærø and was broadcast live with debates, food stalls and analyzes. Valgfolkefesterne is a collaboration between Fyens Stiftstidende, Fyns Amts Avis, TV 2 Fyn and STV. 
 
Earlier this month, MCO was seriously kick-started at SDU with the conference 'Discover Media City Odense' targeted at employees with 60-70 participants and with contributions from TV 2, Jysk Fynske Medier and TV 2 Fyn. There are several exciting projects underway between the educational institution and the media companies, which we look forward to unveiling. 
 
At TV 2 on Kvægtorvet in Odense, 100 high school students from the city were entertained with the media technologies of the future in collaboration with the IT national team and Technology Denmark - an initiative to promote women in tech, which will last all year. 
 
We ended the month with a MediaBrunch in the old railway station, which dived into the media industry's post corona reality with interesting presentations from futurist Sofie Hvitved and Bo Kønskov from Abtion (known for the 4-day working week). 
 
Remember that you can always follow and register for our events on our website.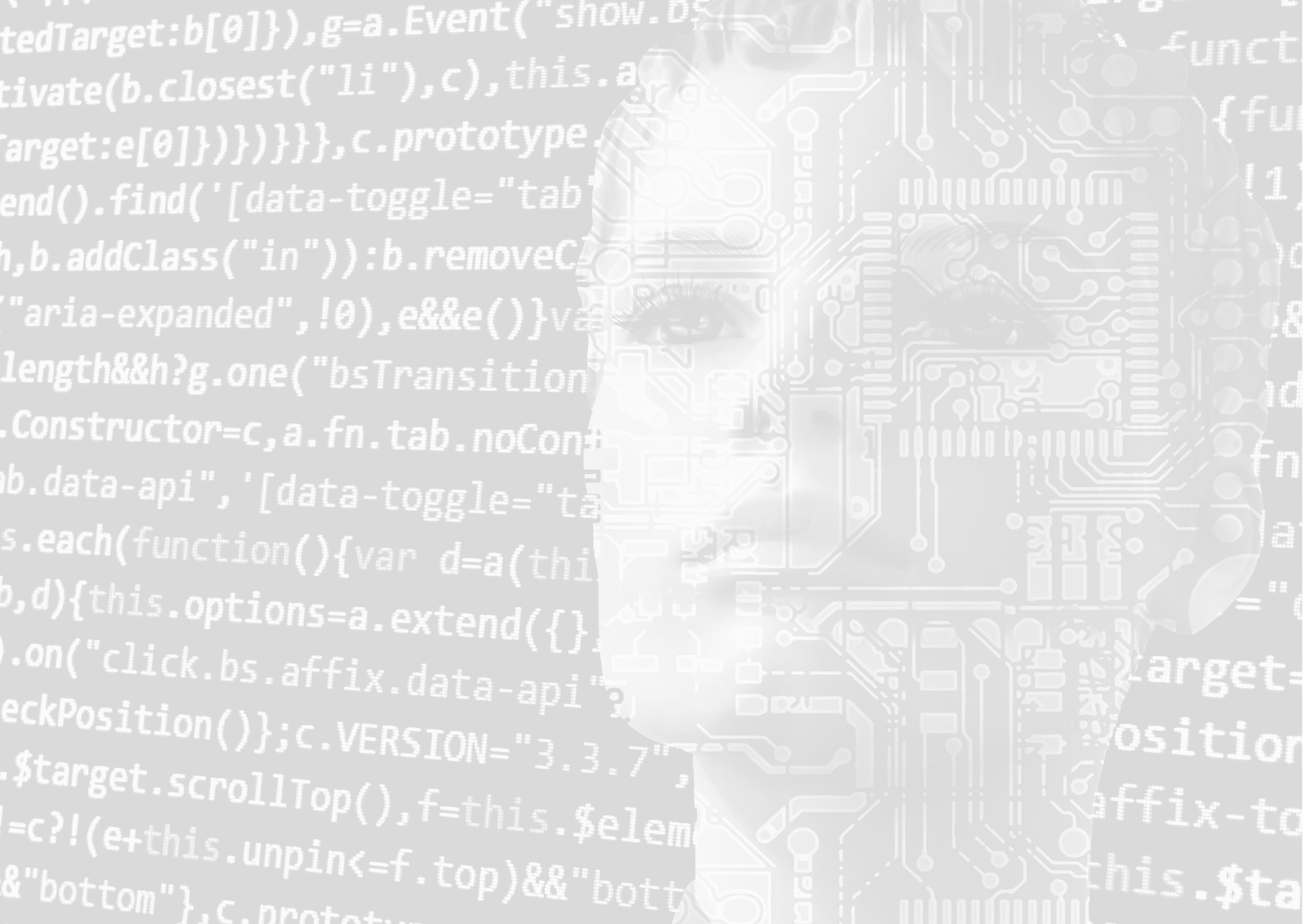 Local election coverage on TV 2 Fyn will be analyzed via ai
Odense, 22. oktober 2021
MediaCatch, startup in the media tech cluster Media City Odense (MCO), will analyze content from TV 2 Fyn across TV and web via machine learning during the upcoming municipal elections.
The key word for the whole project is curiosity. This is what the director of TV 2 Fyn, Esben Seerup, says:
"We are very excited about the collaboration with MediaCatch. Both because we get hyper-concrete knowledge along the way, so that our journalism in our four-week-long and very comprehensive municipal election campaign can be balanced and adjusted via the collected data. And because with the project we get to explore and test what we can achieve with the help of this type of media technology. We will build on that learning for future projects. "
For example, MediaCatch must map screen time across geography and political affiliation with face recognition and the faces of Funen candidates. In addition, a survey of age and not least gender of all participants.
"The project is based on our existing platform, but we have added new modules to be able to deliver the data material that TV 2 Fyn wants. We have built a flexible platform that can be expanded as needed, "says Filip Wallberg, CTO of MediaCatch.
MediaCatch is founded by three employees from the University of Southern Denmark. They have recently got a number of strong investors on board, which means that the company is really gaining momentum. These are names like Keld Reinicke, Henrik Juul and Jørgen Lindemann. The company is part of the burgeoning media tech cluster MCO in Odense together with, among others, TV 2 Fyn.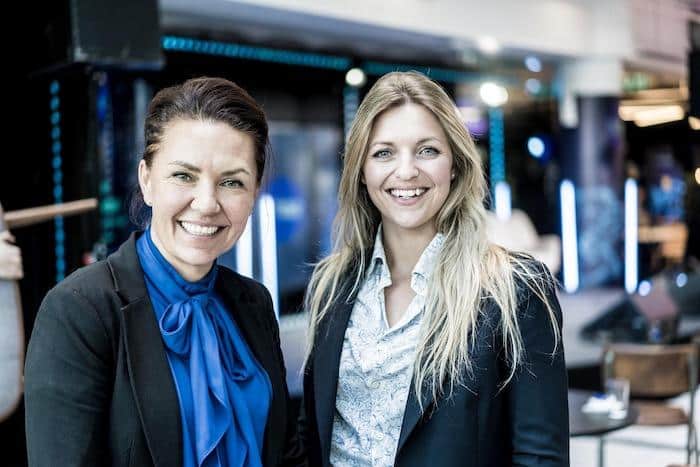 A LOOK INTO THE FUTURE WITH MEDIA CITY BERGEN
Odense, 5.oktober 2021
Artificial intelligence, 5G, machine learning, automation, citizen journalism, startup pitches and much, much more. It was on the program for this year's Future Week at Media City Bergen (MCB) in Norway last week, which attracted media tech enthusiasts from around the world both physically and online.   
Media City Odense was present physically to gather inspiration, create new business connections and to take the stage.
"MCB is a great source of inspiration for MCO, and it was therefore a real pleasure to finally be able to visit the cluster and see the energy and innovation that arises at the intersections between content production, tech, industry and university. We are very much looking forward to collaborating even more with Media City Bergen's cluster organization NCE Medier and their members in the future, "says Media City Odense's director Anne Dyrehauge, who gave a presentation to Future Week about the plans and ambitions for the cluster collaboration in Odense.
Several of the streamed events at MCB Future Week are regularly posted online. Explore the program here..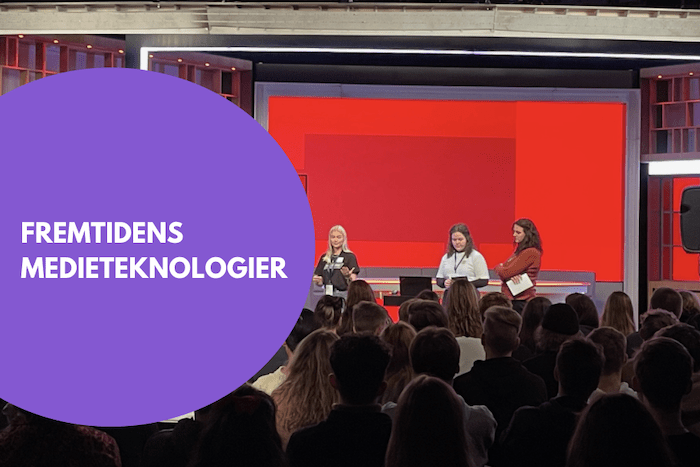 CAMPAIGNS TO GET MORE WOMEN TO CHOOSE A STEM EDUCATION
Odense, 5. oktober 2021
We look forward to Thursday, when TV 2 opens the doors up to Kvægtorvet in Odense for high school students from all over Funen to show them the media technologies of the future.
This is Technology Denmark's first major event with the IT national team in collaboration with Media City Odense, the Technology Pact, High5girls and Odense Municipality.
The IT national team consists of female role models who at four major national events must show the valuable difference technology can make - and not least how many career opportunities there are in the media tech industry. The goal is to address the shortage of tech specialists by getting more young women to choose a STEM education (Science, Technology, Engineering and Mathematics).
From Media City Odense's side, we share the ambitions and look forward to an exciting event with an important topic.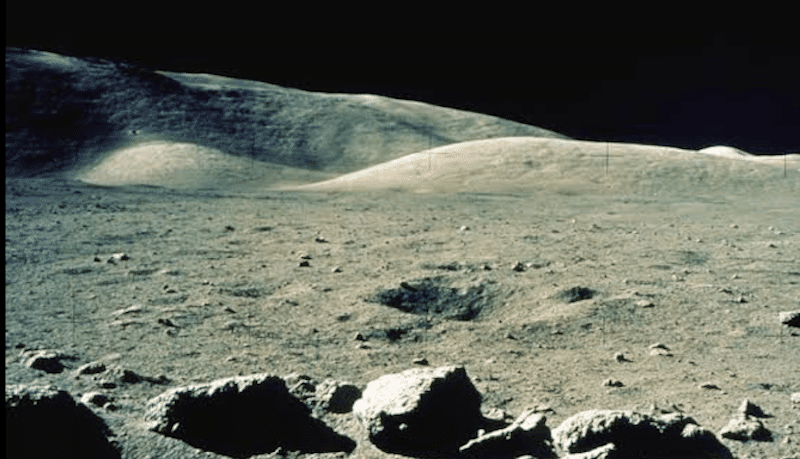 TV 2 FREELANCER WINS EMMY FOR DEEPFAKE PROJECT WITH NIXON
Odense, 5. oktober 2021
Danish Magnus Bjerg, who is a freelancer for TV 2 in the USA, is the new owner of an Emmy for the deepfake project 'In Event og Moon Disaster' i kategorien 'Outstanding Interactive Media'.
The Deepfake project is about the lunar landing in 1969 and what would have happened if the mission went wrong. Via deepfake technology, President Nixon is given a speech that was prepared for safety's sake - but which was never used. The project is created by Magnus Bjerg, Pakinam Amer, Jeff DelViscio, Halsey Burgund and Francesca Panetta. The latter we had the pleasure of having as a presenter for ours Show & Tell-arrangement on digital technologies and AI in September.
Huge congratulations to Magnus, Francesca and the rest of the team!
The journalist spoke to Magnus right after the award ceremony. Read the interview here.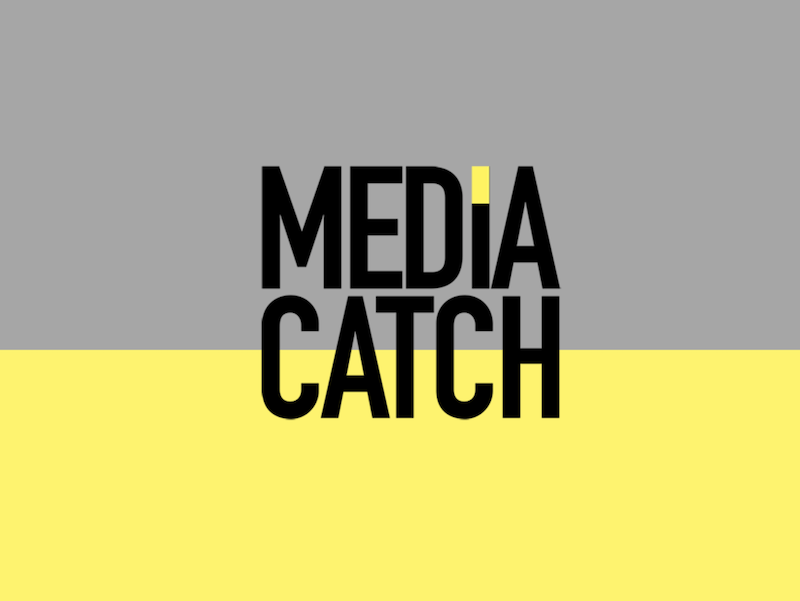 MCO-STARTUP MEDIACATCH SPEEDS UP WITH NEW INVESTORS
Odense, 2.september 2021
MediaCatch was founded by three employees at SDU and has just closed an investment round featuring three smart investors who are now part of an active investor team around MediaCatch. These are big names behind the project. If you deal with the world of advertising, then you know who Henrik Juul is. If you are in the business world, the same applies to Jørgen Lindemann. And if you are in the media industry, you know Keld Reinicke.
Unique investors who, with their knowledge and help, must help MediaCatch enter the market. Henrik Juul, the one in Denmark, knows the most about the advertising industry. Jørgen Lundemann, who is a professional businessman with extensive experience with both large sponsorship contracts and with scaling companies. Keld Reinicke, who has an in-depth knowledge of all new media and old media.
With this capital increase, MediaCatch can lift its ambitions.
- We must scale both vertically and horizontally. It may well be that MediaCatch was founded in Denmark, but we are not just a Danish product. We have to travel to many countries with our technology and platform, says CEO Lars Damgaard Nielsen.
MediaCatch is the next generation audio and visual media intelligence software. The company does brand and media analysis and offers a range of products such as sponsorship analytics and media monitoring. Over the past year, MediaCatch has tested its software in collaboration with some of the largest Danish brands and organizations.
"We are extremely proud to have MediaCatch on board Media City Odense, and we are delighted to be part of the journey," says MCO's director Anne Dyrehauge.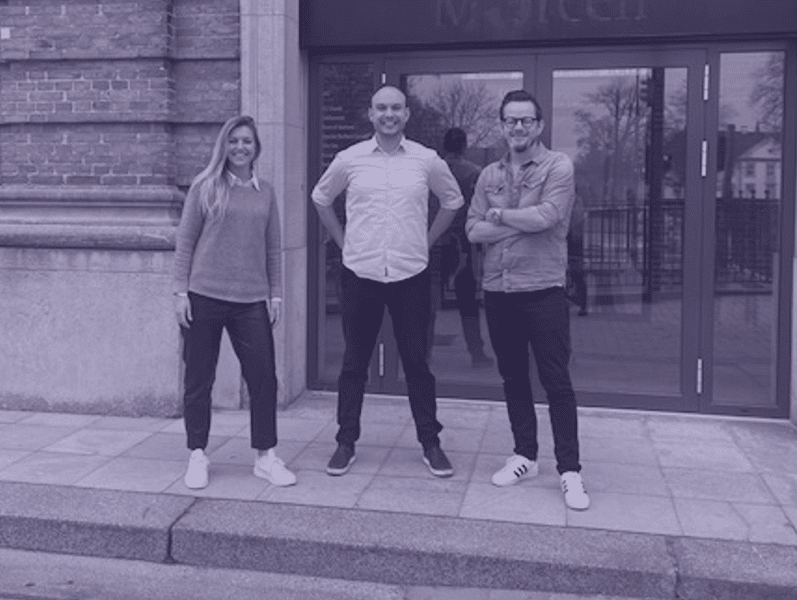 NEW STARTUP IN MEDIA CITY ODENSE WILL SOLVE CHALLENGES CHALLENGES IN THE PODCAST MARKET 
Odense, 4. august 2021
We are pleased to officially welcome Podup as part of Media City Odense! Podup is a start-up media tech company that, among other things, will make it easier for podcasters and advertisers to find each other.
 "When you - like Podup - are a startup with great international ambitions, set in the world to solve a comprehensive problem in the rapidly growing podcast market, it is essential for us to find the right partners who can help fulfill the vision. For us, Media City Odense has been an obvious, and welcome, partner, and we can see enormous potential in the collaboration with MCO. It is also important for Podup that we, through the collaboration, can contribute to the creation of a strong Danish media tech cluster, where together we can help form the breeding ground for international media tech success in the future, which is an ambition that we are wildly excited about. We look forward to getting started and being able to enter into some valuable collaborations with MCO and their entire strong background, as well as their international network, " siger Podup's CEO Bjørn Barfoed Vestergaard.
Come by MCO to MediaBrunch in Odense and meet Podup on 13 August, where they will tell much more about their new platform. Read more and register for the event here on the site by selecting the "events" tab in the main menu.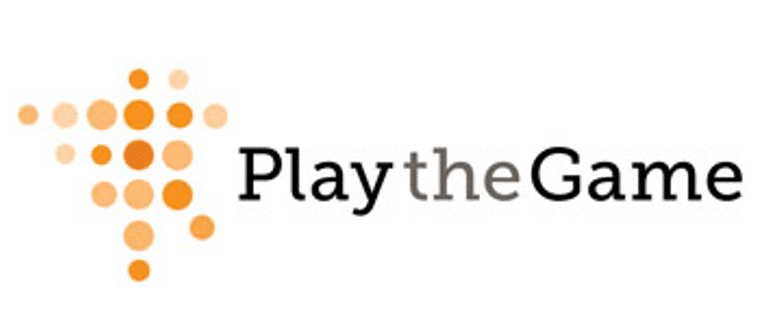 PLAY THE GAME CONFERENCE COMES TO ODENSE
Odense, 4. august 2021
SDU and Media City Odense are content partners when Play the Games' 25th anniversary conference comes to Odense Monday the 27th to Thursday the 30th of June next year. Odense has been chosen as the host city in close competition with three other Danish cities. The conference is internationally recognized for focusing on some of the difficult ethical and critical issues in sports and sports journalism.  
Read more here..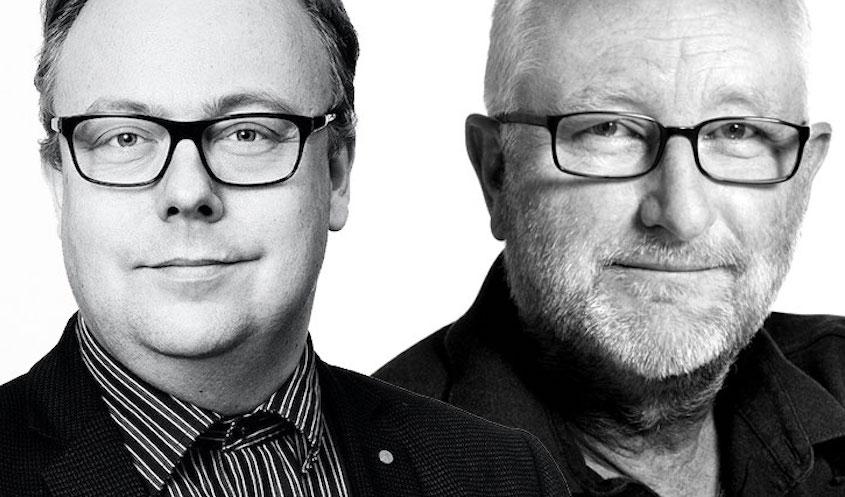 SVEND OG OFF READY FOR FILM PARTY ON FYN
Odense , 4. august 2021
At the end of August, Funen will be a mecca for film enthusiasts when both SVEND filmfest i Svendborg og Odense International Film Festival (OFF) jump-start. The program for both has now been laid and the nominees have been found. 
In addition to the recognized film award, Svendborg will be able to participate in a TECH TALK, where Peter Aalbæk from Zentropa and Amdi Kirkgaard from the virtual reality company Collective Flow will discuss what the technological development means for Danish film. Read more and sign up here..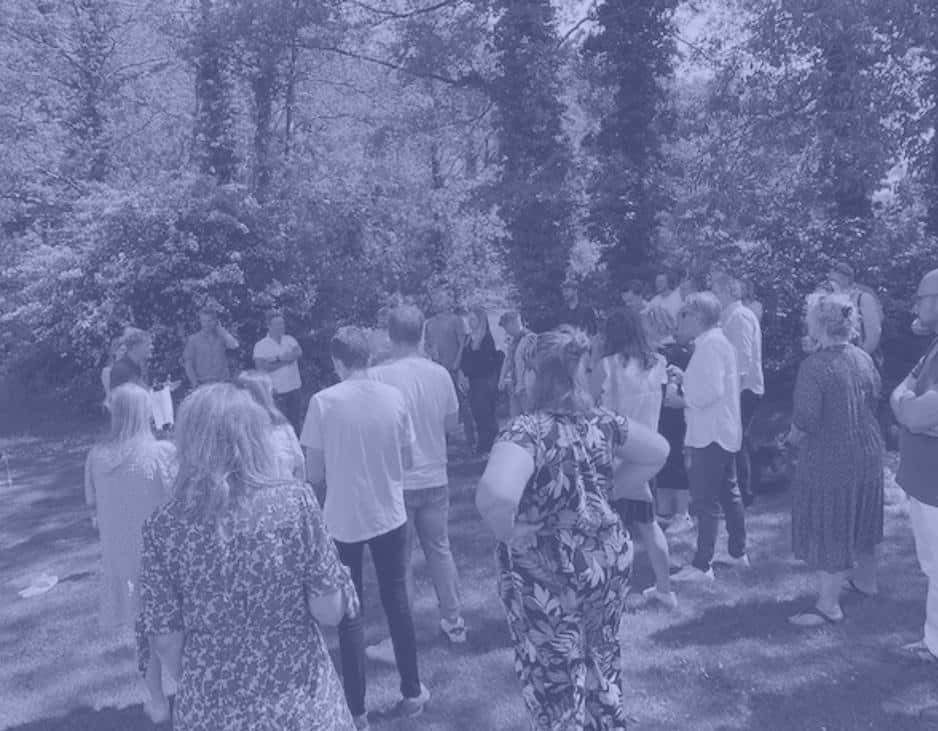 DENMARK AND MEDIA CITY ODENSE IS BACK
Odense, 1. JULI 2021
June has been a busy month in the very best way. With corona and the associated restrictions on retreat, it has been possible to gather people and meet under the auspices of MCO for the first time. 
The steering groups from the founding members of Media City Odense were gathered at JFM for a presentation with Mikkel Christoffersen, director at Odense Robotics, and group work on possible future collaborative projects in the media tech cluster.
MCO's director Anne Dyrehauge and project manager Kathrine Resen Drud were also present when managers and employees from TV 2 Fyn, Fyns Amts Avis and Fyens Stiftstidende were gathered in Svendborg to kick off på the collaboration on 10 Funen election parties in relation to the local elections in November.
And most recently we were able to open the doors up to the old train station and our first MCO MediaBrunch with networking, inspiration, and refreshments! Kristian Josefsen, editor-in-chief at TV 2 SPORT, told about the future sports news on TV 2 PLAY and showed clips from new potential programs targeted streaming, which they have developed the ideas for during a Google Sprint on MCO's premises.
We are looking forward to kicking off even more events and projects starting after the summer holidays, so stay tuned and stay updated on www.mediacityodense.dk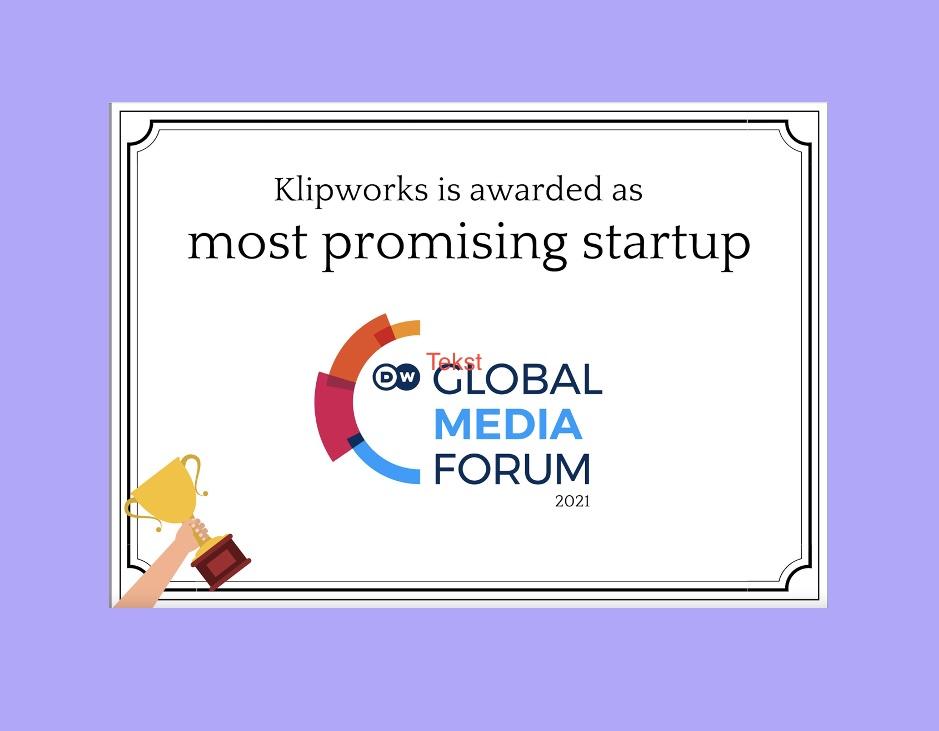 KLIPWORKS WINS INTERNATIONAL STARTUP COMPETITION
Odense , 1. juLi 2021
Congratulations to Klipworks from Media City Odense!
Klipworks won the title as 'most promising startup' at this year's Dw Global Media Forum, where the focus was on disruption and innovation! Read more about the competition here. and find more information about Klipworks here..
New startup in Media City Odense collaborates with TV 2
Odense, 4. juni 2021
A new startup has become a member of Media City Odense (MCO) and they already work together with TV 2.
It is the company MediaCatch from MFI at SDU who now becomes a part of the media cluster.
"It is collaboration like this that Media City Odense is set in the world for. When we can combine the different disciplines and competencies across research, business and new media technologies, then MCO really shows what kind of potential is hidden in Odense, " siger Carsten Topholt, finansdirektør i TV 2 og bestyrelsesmedlem i Media City Odense.
MediaCatch is the next generation audio and visual media intelligence software. The company has a media monitoring product on the market and also performs analyzes for major brands and companies. Common to everything the company does is that it is powered by unique software that analyzes media content in new ways. Using AI, algorithms and machine learning, MediaCatch can see, hear and understand what is going on in video, audio and text. They use proprietary technologies in e.g. logo and face recognition.
Must analyze content on TV 2's TV channels
There are several different parts of the technology, including face recognition that comes into play in connection with the collaboration with TV 2. As part of a project at SDU, MediaCatch must provide data about content on TV 2's and DR's TV channels for a period of time.
"We are very excited both to join MCO and to already be part of a project created across the media cluster. Our technology allows us to watch everything that TV 2 and DR broadcast 24 hours a day. Previously, you only looked at selected broadcasts, but our software allows you to get a more complete picture of what the content really looks like in entertainment, news, talk shows, sports programs, etc. ", fortæller CEO Lars Damgaard Nielsen.
MediaCatch was founded by three employees at SDU, and has received funding from media consultant and co-founder of this year's Danish startup VEO Technologies, Keld Reinicke.
For further information contact
Lars Damgaard Nielsen, CEO MediaCatch, lars@mediacatch.io, 93 507 587 or Anne Dyrehauge, CEO. Director Media City Odense, anne@mediacityodense.dk, 30 100 385.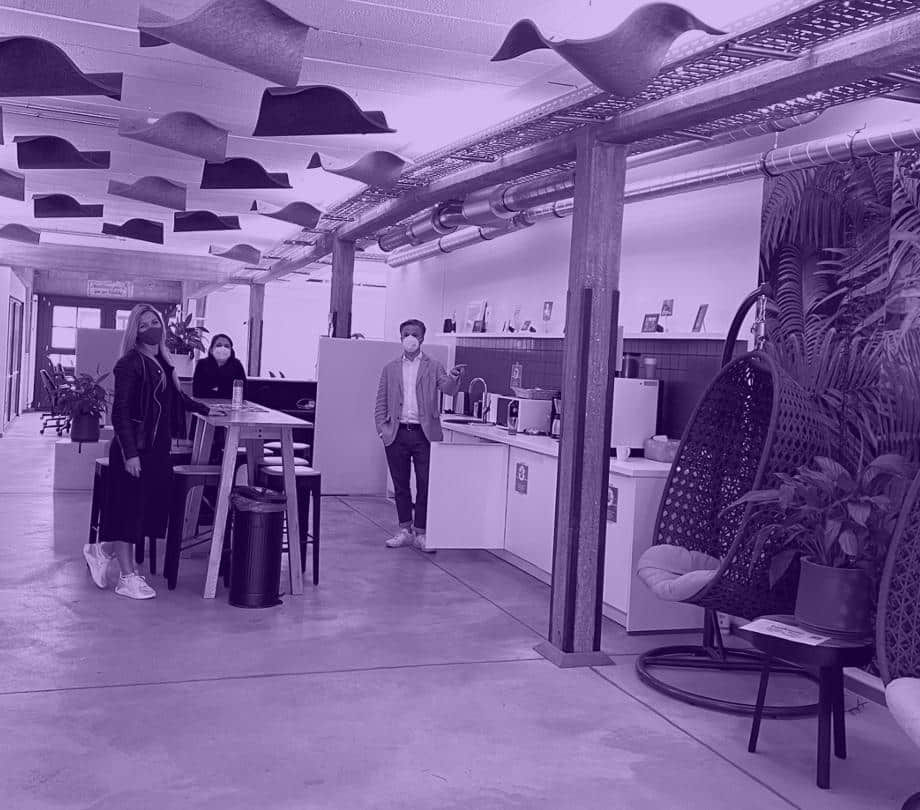 MCO VISIT NEXT MEDIA ACCELERATOR IN HAMBURG
Odense , 4. juni 2021
Tuesday MCOs CEO and project leader were able to cross the border and visit our neighbors down south for the first time.
On a sunny day in the middle of Hamburg Managing Partner at next media accelerator Christoph Hüning and Program Manager Julia Mandil shared their many years of experience with media tech and media tech startups. MCO had the opportunity to get a good insight into the work with their international accelerator program - over the years with the participation of several Danish startups. 
"There are several exciting collaboration opportunities, and we believe that it makes sense to use each other's networks, so that together we can strengthen the media and media tech startup environment in Europe and create more growth opportunities across borders," says CEO at MCO Anne Dyrehauge.
JFM explore AI with students
Odense, 6. maj 2021
Three students from SDU visited STEP in Odense last week to discuss their bachelor project in collaboration with JFM.
JFM have provided Patrick Nielsen, Frederik Helth and Mathias Kristiansen with access to data from the media group. The data gives the students a solid foundation to work with. And it also adds value to invite the students inside to collaborate, Dennis Vesti Brorsen, head of Data & Intelligence at STEP, says: 
- Meeting the students gives us an insight into what the students and the educations can contribute in our subject area. In this specific case an exciting and alternative proposal for the model we have developed for personalizing editorial content. 
The project inspires Media City Odense (MCO).
- It is projects like these that create close connections between the university and businesses. Students are given the opportunity to grappling real-world issues, and companies are given a chance to spot talent early. We need more of that, says Anne Dyrehauge, director of MCO. She attended the meeting at STEP. 
The bachelor project is about how to recommend a new article that has not yet registered reading behavior, using an algorithm that predicts an article's interest in specific user groups. Ahead is another sparring session between the students and STEP before the deadline for the project in June.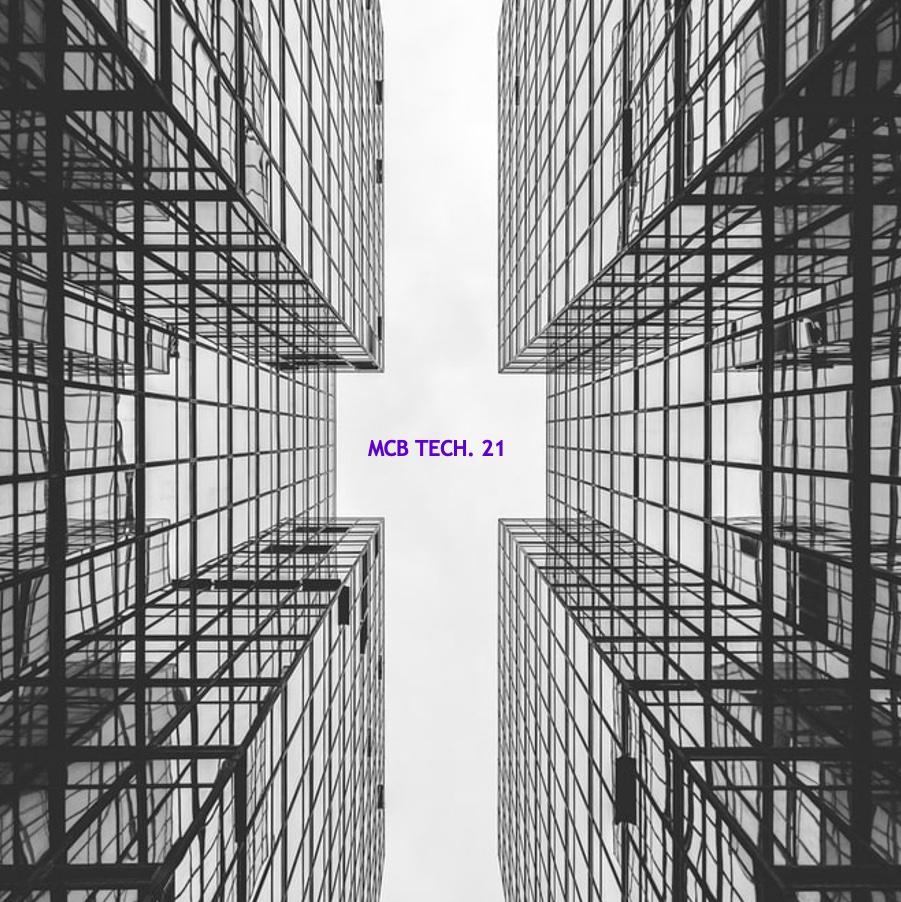 MCO COMMUNITY PARTNER AT MCB TECH.21
Odense , 6. maj 2021
We are happy to announce that Media City Odense will be a Community Partner at mcb tech .21 and will be attending this year's online conference on 10 June. Join us online, grab your tickets here: https://mcbtech21.eventbrite.com 
The conference is based on how big technological advances affect both business and society, and what opportunities and ethical dilemmas this entails.
Stay tuned for more information here on the site.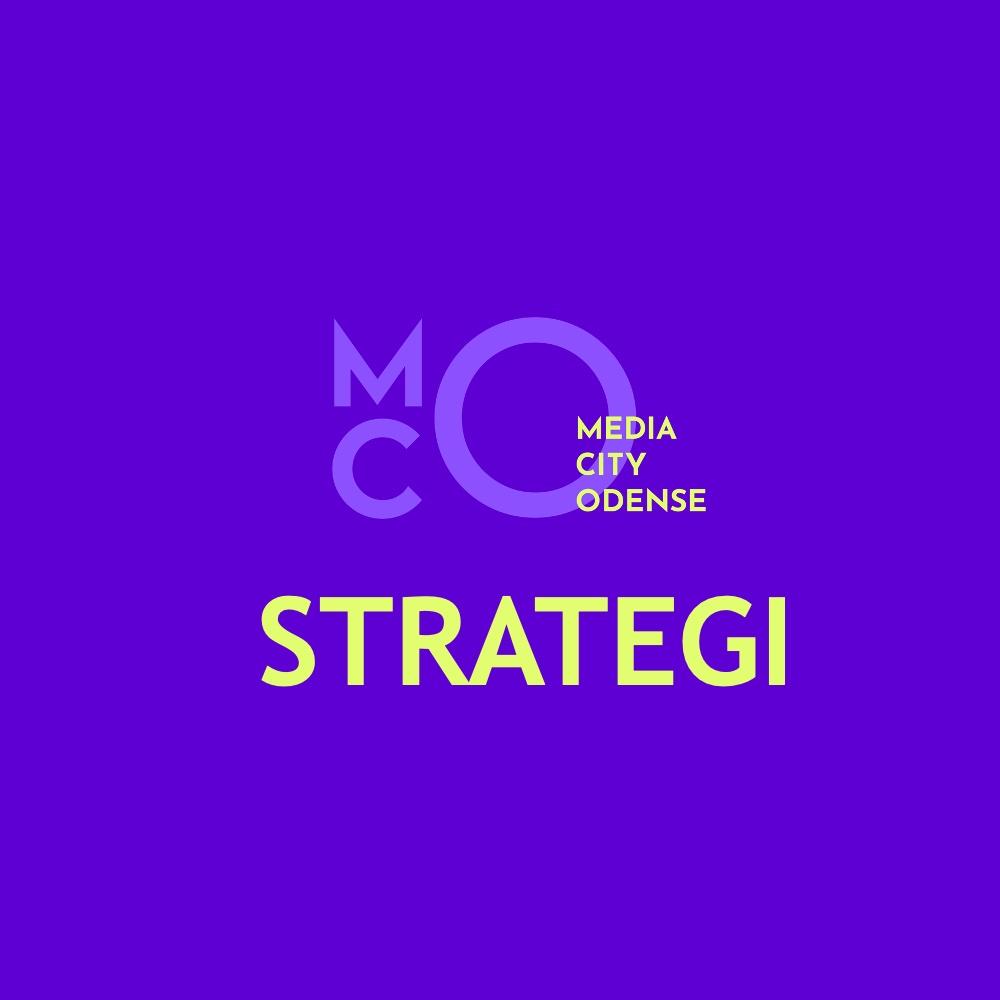 THE PLAN FOR MEDIA CITY ODENSE IS READY
Odense, 8. april 2021
What is Media City Odense's mission, who are we for, and how do we achieve our ambitions?
That and much more we have spent the first months of 2021 figuring out. Before Easter, the work culminated when Media City Odense's strategy was presented to the board and approved. We have been looking forward to sharing it with you and now it is
You will find the strategy right here here.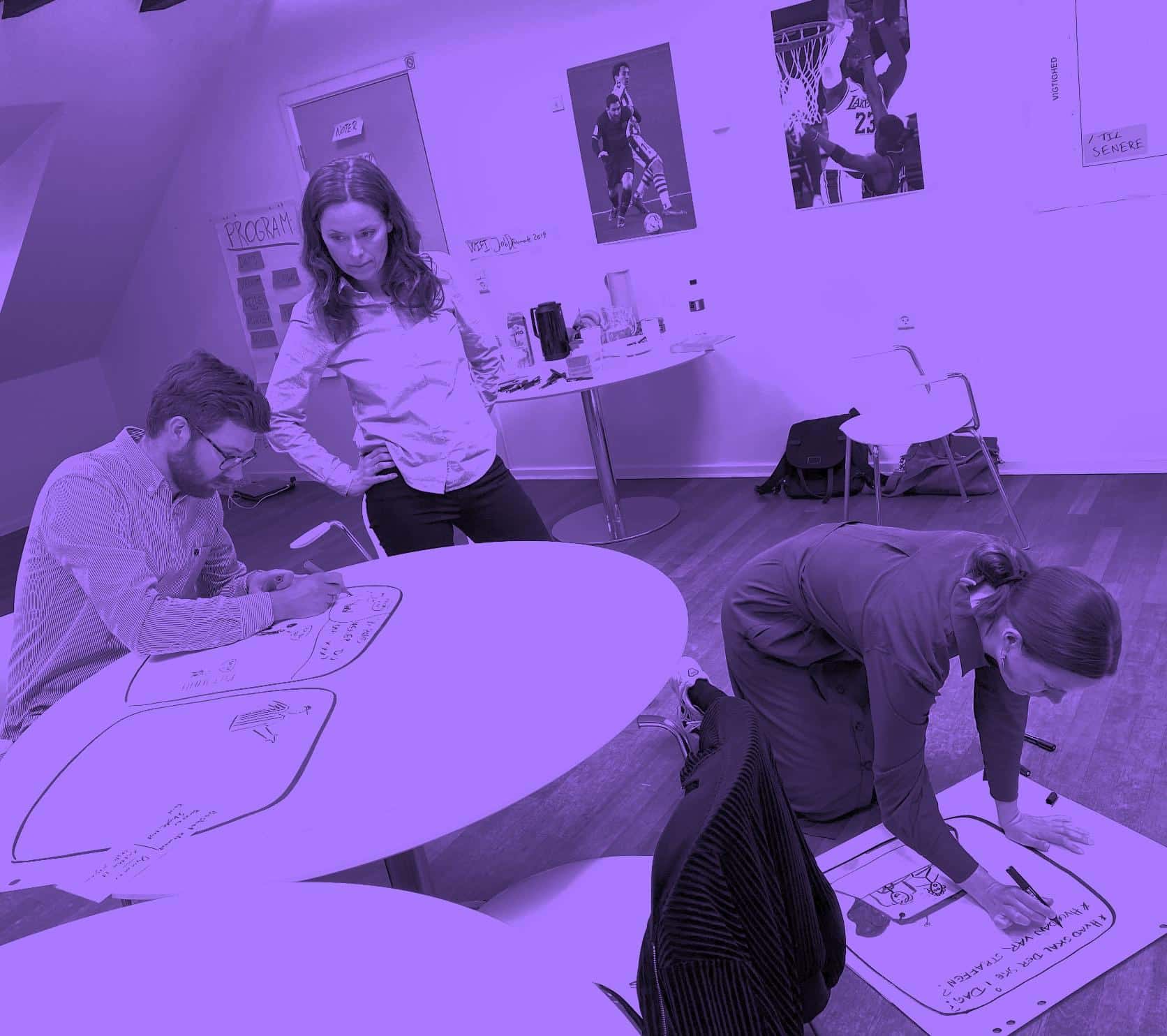 TV 2 Sport and TV 2 Fyn innovates at Media City Odense
Odense , 8. april 2021
Last week, a small group of selected employees and managers from TV 2 Sport and TV 2 Fyn took over Media City Odense's premises in the old railway station to develop sports news for the future and TV 2 PLAY. A sprint is an innovation process developed by Google that in five days takes participants from inspiration to idea and ultimately action. Editor-in-chief from TV 2 Fyn Lasse Hørbye is trained in leading the process.
We look forward to seeing the result.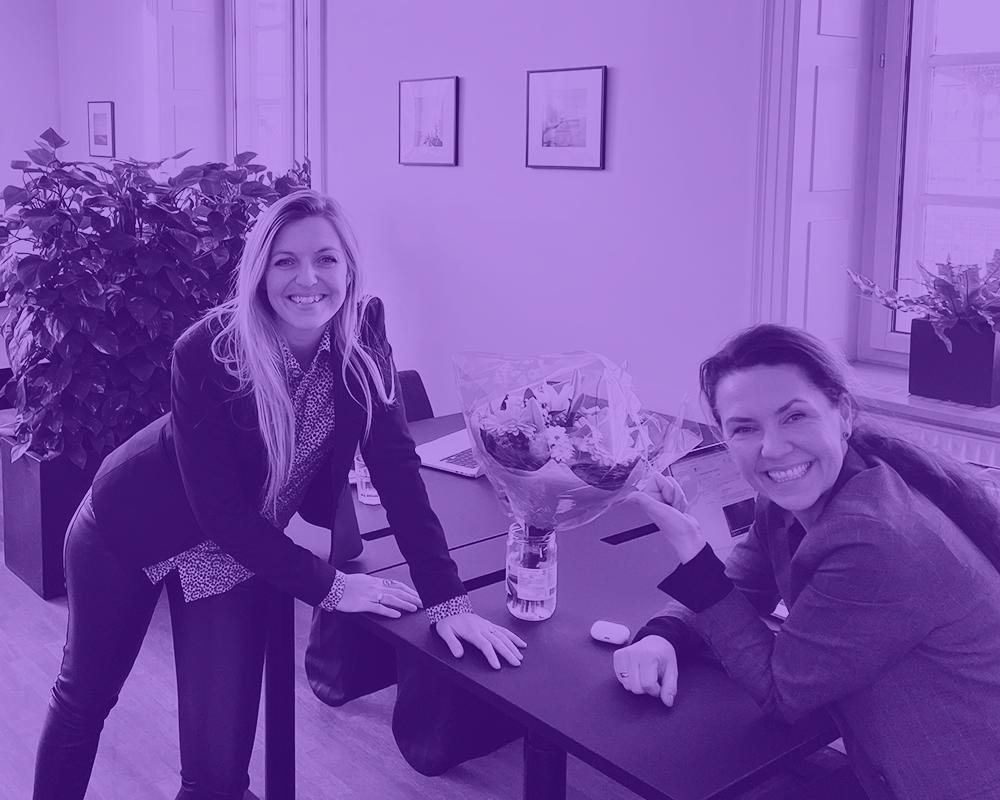 New project manager, office, and logo
ODENSE, 9. MARTS 2021
Media City Odense is really taking shape, and therefore we have a bunch of news for you!
Today, for the first time, we can reveal our new visual identity. The O will be central to the logo, which illustrates collaboration, innovation and positive change, among other things. It is produced by Nørgård Mikkelsen, who has been a pleasure to work with. At the beginning of March, we were also able to welcome our new project manager Kathrine Resen Drud, who spent the first working day moving into MCO's new office in the old railway station at Østre Stationsvej 33 in Odense together with director Anne Dyrehauge.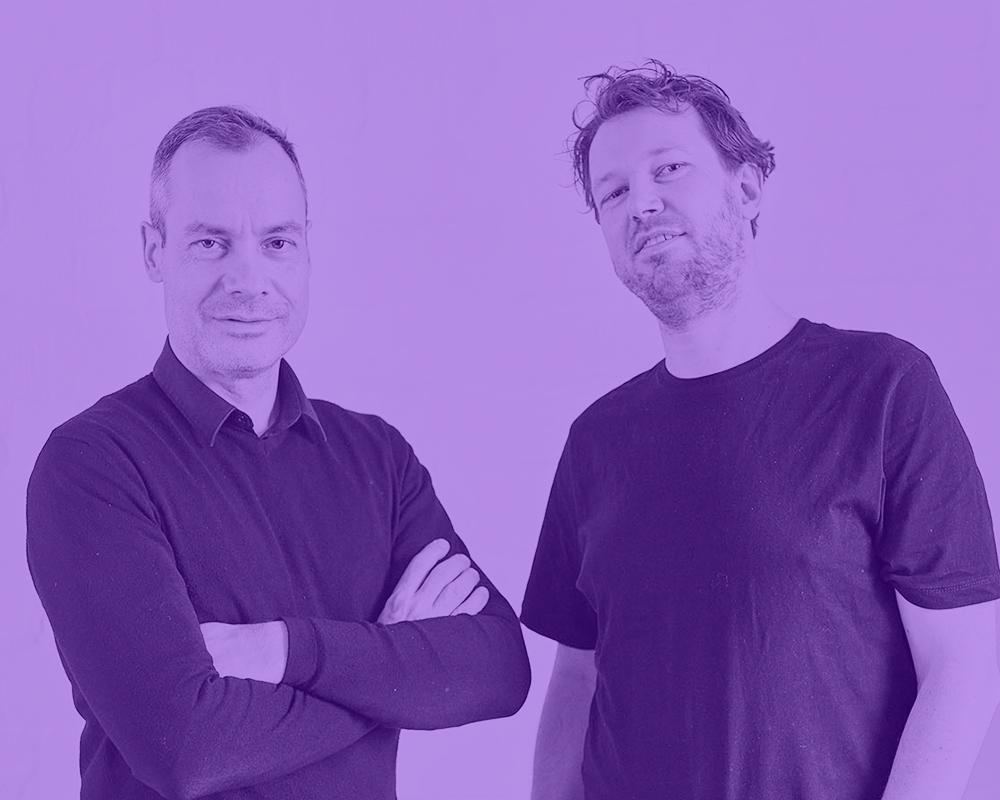 MCO paves the way for cooperation with start-ups
Odense , 9. marts 2021
The media tech company Klipworks will be the first startup in Media City Odense. The collaboration is an attempt to shorten the distance between startups and the established media companies and to help create a hotspot for innovation in media and mediatech in the city.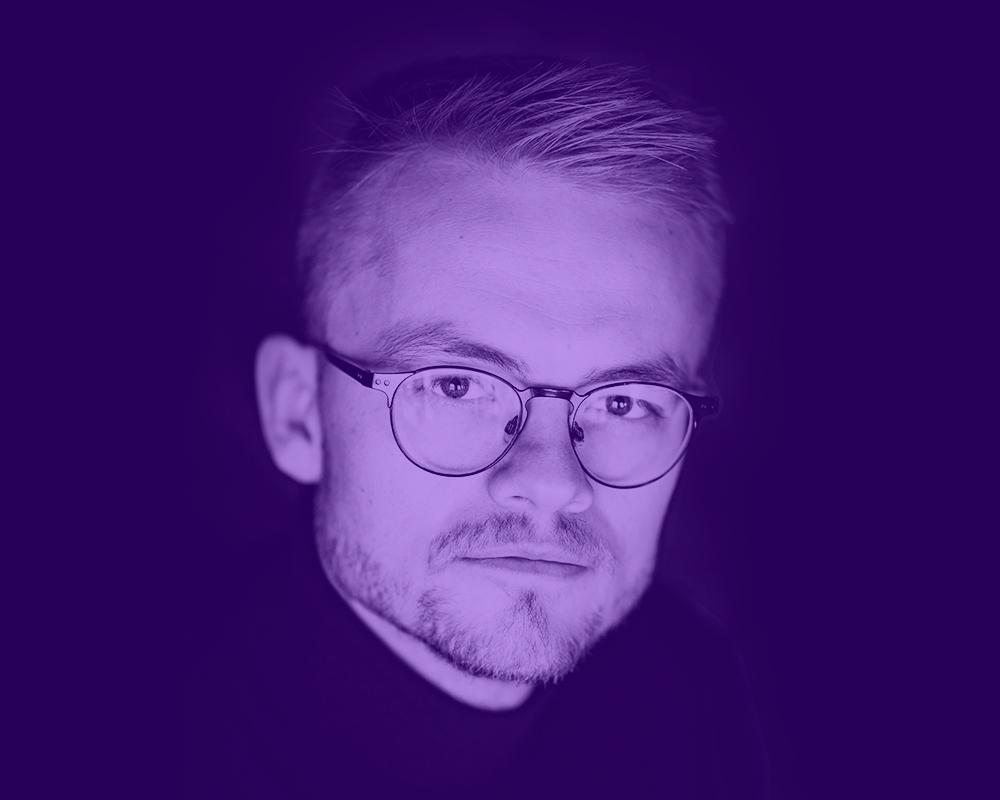 New Fellow supported by MCO
Odense , 9. marts 2021
Malte Jørstad has been selected as Fyens Stiftstidende Fellow for the autumn of 2021 at Center for Journalism, where he will investigate how the media takes power over the distribution of journalism on social media. Media City Odense supports the project:
- It is important that the Danish media does not become a pawn in the tech giants' algorithms, but instead take up the fight - as well as play along. The idea of ​​learning from other industries that have more experience in this game is really good. We look forward to following the project, says Anne Dyrehauge.